امريکا ميں مظاہرے جاری، پوليس کے اختيارات اور قوت کے استعمال کی مخالفت
غیر ملکی خبر رساں ادارے کے مطابق امریکہ میں سياہ فام امريکی شہری جارج فلوئیڈ کی پچيس مئی کو مينیاپولس ميں پوليس اہلکاروں کے ہاتھوں ہلاکت کے بعد پُر تشدد مظاہرے جاری ہيں۔ کئی شہروں ميں آج بھی ريليوں اور مظاہروں کا انعقاد کيا گيا ہے۔
ذرائع کے مطابق حاليہ مظاہروں ميں پوليس کی جانب سے طاقت کے استعمال کی کئی ويڈيوز بھی سماجی رابطوں کی ويب سائٹس پر گردش کرتی رہيں اور يہی وجہ ہے کہ فلوئیڈ کی ہلاکت سے شروع ہونے والے مظاہرے پوليس کے اختيارات اور قوت کے استعمال کی مخالفت ميں ايک تحريک کی شکل اختيار کر گئے ہيں۔
اس کے احتجاج میں ، واشنگٹن کے میئر نے وائٹ ہاؤس جانے والی سڑک پر بڑے خطوط میں بلیک لائفس میٹر لکھا ، جہاں آج ہزاروں افراد ریلی نکالیں گے۔
Violent protests continue in the United States after the May 25 killing of George Floyd, a black American citizen, by police in Minneapolis, according to a foreign news agency. Rallies and demonstrations are still being held in many cities today.
According to sources, several videos of police using force in recent protests have also been circulating on social networking sites, which is why the protests that began with Floyd's death were a protest against police use of force. Have taken the form of a movement.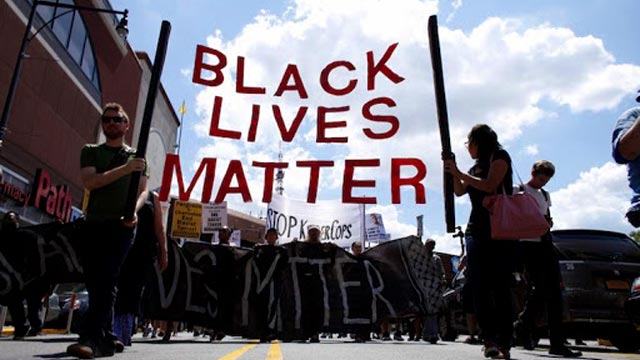 In protest, the mayor of Washington wrote in large letters Black Lives Matter on the road leading to the White House, where thousands of people will rally today.