وولنگ ہونگانگ منی ای وی چھوٹی کیی کار
Long ago, Javed Afridi – MG Pakistan's key holder – teased the tiny Wuling Hongguang Mini EV for the Pakistani auto market. This electric vehicle is a product of SAIC Motors and General Motors that was originally launched in the Chinese market in early 2020. It became a huge hit in China as 160,000 of its units had been sold since its launch through January 2021.
The vehicle has a tiny single electric motor mounted over the rear wheels producing 17 horsepower and 85 Nm of torque. With a battery pack of up to 13.8 kWh, it can drive up to 170 km on a single charge. Although the Wuling EV is a basic vehicle with a tiny drive train and no airbags, it has useful features such as air conditioning, ABS brakes, rear parking sensors, air conditioning, power windows, a stereo system and 741 liters of luggage space in the rear with the seats folded down.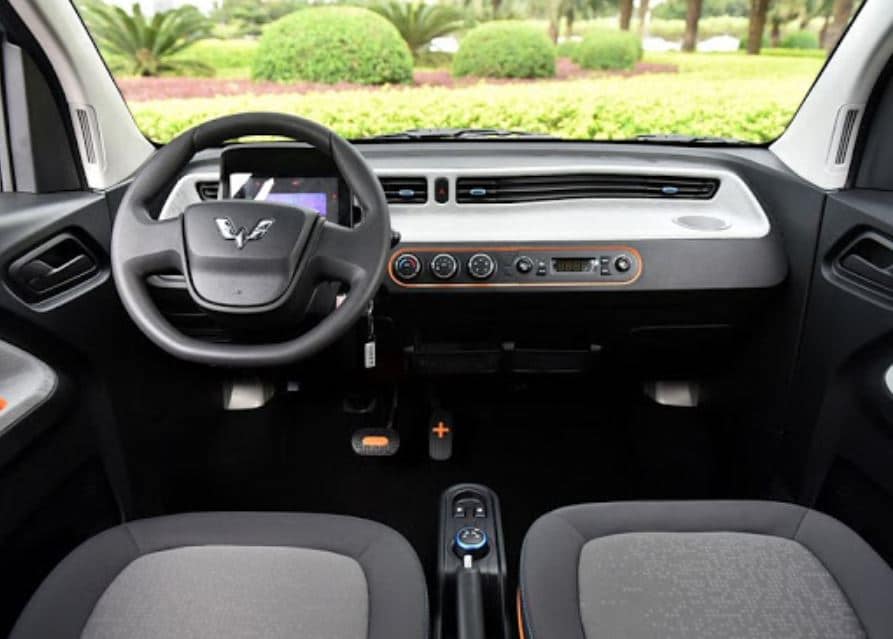 The massive appeal of the small electric vehicle is largely due to its functional price point as it has a starting price of Rs. 856,000, making it the cheapest electric vehicle in the world. This makes it one of the most popular vehicles in Pakistan.
بہت پہلے ، ایم جی پاکستان کے کلیدی ہولڈر جاوید آفریدی نے پاکستانی آٹو مارکیٹ کے لئے چھوٹے وولنگ ہانگ گینگ منی ای وی کو متعارف کیا۔ یہ الیکٹرک گاڑی ایس اے آئی سی موٹرز اور جنرل موٹرز کی پیداوار ہے جو کہ اصل میں 2020 کے اوائل میں چینی مارکیٹ میں لانچ ہوئی تھی۔ یہ چین میں زبردست چلی کیونکہ اس کے 160،000 یونٹ جنوری 2021 تک اس کے آغاز کے بعد سے فروخت ہوچکے ہیں۔
اس گاڑی میں ایک چھوٹی سی الیکٹرک موٹر ہے جس کو پچھلے ٹائر میں لگایا گیا ہے جس میں 17 ہارس پاور اور 85 این ایم ٹرک پیدا ہوتا ہے۔ 13.8 کلو واٹ فی گھنٹہ کی بیٹری پیک کے ساتھ ، یہ ایک ہی معاوضے پر 170 کلومیٹر تک کی گاڑی چلا سکتا ہے۔ اگرچہ وولنگ ای وی ایک چھوٹی ڈرائیو ٹرین والی ایک بنیادی گاڑی ہے اور کوئی ائیر بیگ نہیں ہے ، اس میں کارآمد خصوصیات ہیں جیسے ایئر کنڈیشنگ ، اے بی ایس بریک ، پچھلے پارکنگ سینسرز ، ایئر کنڈیشنگ ، پاور ونڈوز ، ایک سٹیریو سسٹم اور 741 لیٹر سامان کی جگہ پیچھے سیٹوں کے ساتھ ہے.
چھوٹی برقی گاڑی کی بڑے پیمانے پر اپیل بڑی حد تک اس کے عملی قیمت کے نقطہ کی وجہ سے ہوتی ہے کیونکہ اس کی ابتدائی قیمت 856،000 ہے جو اسے دنیا کی سستی ترین الیکٹرک گاڑی بنا دیتا ہے۔ اس سے یہ پاکستان کی مقبول ترین گاڑیاں بن جاتی ہے۔