ویوو ایس 10 فلیگ شپ خصوصیات اور بہتر کیمرے کے ساتھ
Vivo S10 will soon be launched as the direct successor to the Vivo S9 launched in March this year. A new leak from China suggests the handset has been completed and is ready to go public.
According to speculation, the Vivo S10 will be equipped with the flagship SoC Dimenisty 1100, which is comparable to the Snapdragon 865. This is the same chipset as its predecessor, but the camera will be upgraded to a 108 MP sensor. The phone supports NFC, UFS 3.1 and "Virtual RAM". This is a technology that uses a section of memory to emulate RAM. Based on this technology, there will be two different variants, including 8 GB of physical RAM and 4 GB of virtual RAM, and 12 GB of physical RAM and 4 GB of virtual RAM. It supports 44W fast charge which charges the phone to 40% in just 15 minutes.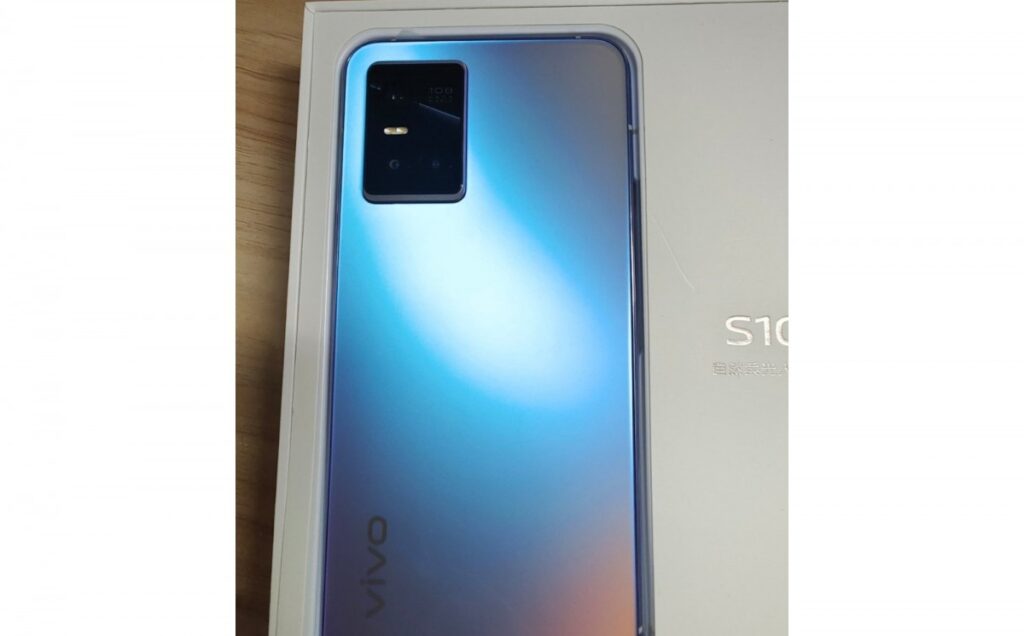 As for software, you get Android 11 with Vivo's own user interface. There is no news of a launch date yet, but with the handset supposedly finished, we expect a teaser campaign in the coming weeks.
ویوو ایس 10 اس سال مارچ میں لانچ ہونے والے ویوو ایس 9 کے براہ راست مقابلے کے طور پر لانچ کیا جائے گا۔ چین کی جانب سے ایک نئی خبر سے معلوم ہوتا ہے کہ ہینڈسیٹ مکمل ہوچکا ہے اور وہ عوامی سطح پر جانے کے لئے تیار ہے۔
قیاس آرائیوں کے مطابق ، ویو ایس 10 فلیگ شپ ایس سی ڈیمنیسٹی 1100 سے لیس ہوگا ، جو اسنیپ ڈریگن 865 کے مقابلے کی ہے۔ یہ اسی طرح کا چپ سیٹ ہے جو اس کے پیشرو کی حیثیت رکھتا ہے ، لیکن کیمرا کو 108 ایم پی سینسر میں اپ گریڈ کیا جائے گا۔ فون این ایف سی ، یو ایف ایس 3.1 اور "ورچوئل ریم" کی حمایت کرتا ہے۔ یہ ایک ایسی ٹیکنالوجی ہے جو ریم کے تقلید کے لئے میموری کا ایک حصہ استعمال کرتی ہے۔ اس ٹیکنالوجی کی بنیاد پر ، دو مختلف قسمیں ہوں گی جن میں 8 جی بی فزیکل ریم اور 4 جی بی ورچوئل ریم ، اور 12 جی بی فزیکل ریم اور 4 جی بی ورچوئل ریم شامل ہیں۔ یہ 44 ڈبلیو فاسٹ چارج کی حمایت کرتا ہے جو صرف 15 منٹ میں فون سے 40 فیصد استعمال کرتا ہے۔
جہاں تک سافٹ ویئر کی بات ہے تو ، آپ کو ویوو کے اپنے صارف انٹرفیس کے ساتھ اینڈرائڈ 11 ملتا ہے۔ ابھی اس کے لانچ کی تاریخ کی کوئی خبر نہیں ہے ، لیکن سمجھا جاتا ہے کہ ہینڈسیٹ کے ختم ہونے کے بعد ، ہم آنے والے ہفتوں میں ایک ٹیزر مہم کی توقع کرتے ہیں۔