چاکلیٹ ہیرو وحید مراد کو ان کی سالگرہ کے موقع پر خراج تحسین
وحید مراد ، جو پاکستانی سینما کا معیار طے کرتے ہیں ، جس نے نئے اداکاروں کو متاثر کیا ، وہ 'چاکلیٹ ہیرو' کے نام سے جانے جاتے ہیں۔ قوم کو آج ان کی برسی کے موقع پر اس افسانہ کو یاد ہے۔
2 اکتوبر 1938 کو سیالکوٹ میں پیدا ہوئے ، یہ فنکار غیر معمولی اداکاری اور اپنی دلکش شخصیت کے لئے جانا جاتا ہے۔ اس کے علاوہ ، انہوں نے پروڈکشن اور اسکرپٹ رائٹنگ کے ذریعے پاکستانی تفریحی صنعت کی بھی خدمت کی۔
انہوں نے ایس ایم سے گریجویشن کیا۔ آرٹس کالج کراچی اور پھر جامعہ کراچی سے انگریزی ادب میں ماسٹر ڈگری حاصل کی۔
انہوں نے اپنے فلمی کیریئر کا آغاز 1962 میں فلم '' اولڈ '' سے کیا جس میں انہوں نے ایک معاون اداکار کے طور پر کام کیا۔
انہوں نے 1961 میں اپنے والد کے قائم کردہ '' فلم آرٹ '' میں بطور پروڈیوسر کام کرنا شروع کیا۔ بطور پروڈیوسر ، ان کی پہلی فلم 1961 میں انساں بادلٹا ہے۔
انہوں نے 1964 میں 'ڈائمنڈ اینڈ اسٹون' جیسی مشہور فلمیں پروڈیوس کیں ، جہاں انہوں نے پہلی بار مرکزی کردار ادا کیا اور اپنے سب سے منفرد ، شرارتی اور رومانوی انداز میں تمام شائقین کے دلوں میں بسا۔
مراد 125 فیچر فلموں میں نظر آئے ہیں۔ ان کی فلم ارمان نے بڑی کامیابی حاصل کی۔ ان کی کچھ کامیاب فلموں میں شامل ہیں ، 'ارمان' ، 'داور بھابھی' ، 'درپن' ، 'دوراہا' ، 'جاہ تم وہا ہم ،' انجمن '، اور' اولاد '۔
ان پر فلمائے جانے والے گانے ابھی بھی مشہور ہیں ، بشمول "کوکو کورینہ" ، "اکیلے نہ جان" ، "میئے تم نزار سی گیرا ٹو ریہی ہو" ، "ابے کرم اج تو اتنے بارس" بھی شامل ہیں۔
اپنی ناقابل یقین اداکاری کی وجہ سے ، انہوں نے 32 فلمی ایوارڈز حاصل کیے ہیں۔ انہوں نے فلمی صنعت میں اپنی خدمات کے اعتراف کے لئے بہت سارے ایوارڈ جیتے جبکہ نومبر 2010 میں ، ان کی وفات کے 27 سال بعد ، ادب اور فنون لطیفہ کے شعبوں میں نمایاں خدمات انجام دینے پر انہیں ستارہ امتیاز سے نوازا گیا۔
افسوس کی بات یہ ہے کہ وحید مراد 23 نومبر 1983 کو کراچی میں چل بسے تو سب کو غم میں چھوڑ گیا۔
Waheed Murad, who sets the standard for Pakistani cinema, who impressed new actors, is known as the 'Chocolate Hero'. The nation remembers this legend today on the occasion of his death anniversary.
Born on October 2, 1938 in Sialkot, the artist is known for his extraordinary acting and charming personality. In addition, he served the Pakistani entertainment industry through production and scriptwriting.
He graduated from SM. He obtained a master's degree in English literature from Arts College Karachi and then from Karachi University.
He started his film career in 1962 with the film "Old" in which he acted as a supporting actor.
He started working as a producer in "Film Art" founded by his father in 1961. As a producer, his first film was Insan Badalta in 1961.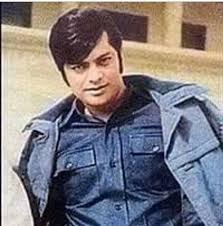 He produced popular films such as Diamond and Stone in 1964, where he played the lead role for the first time and won the hearts of all audiences in his most unique, naughty and romantic style.
Murad has appeared in 125 feature films. His film Arman was a huge success. Some of his successful films include 'Arman', 'Dawar Bhabhi', 'Darpan', 'Doraha', 'Jah Tam Waha Hum', 'Anjuman' and 'Old'.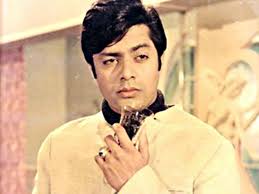 The songs filmed on him are still popular, including "Coco Corina", "Don't Know Alone", "Mee Tum Nazar Si Gera To Rehi Ho", "Abe Karam Aj To Atne Baras".
Due to his incredible acting, he has won 32 film awards. He won many awards in recognition of his services to the film industry, and in November 2010, 27 years after his death, he was awarded the Star of Distinction for his outstanding contributions to the field of literature and the arts.
Sadly, Waheed Murad died in Karachi on November 23, 1983, leaving everyone in mourning.