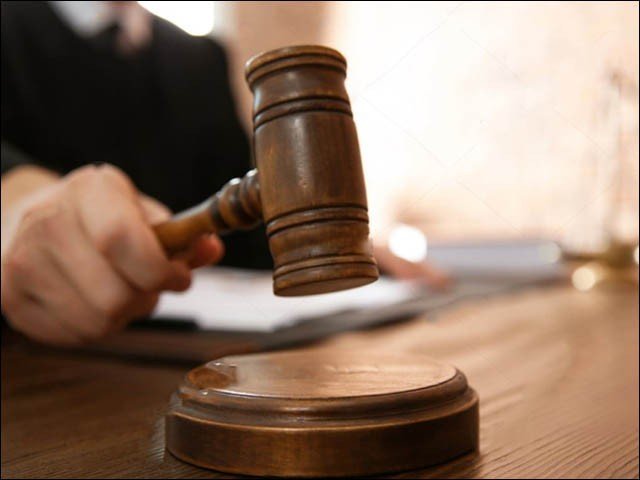 ہائی کورٹ نے سرکاری ملازمین ، ججوں اور بیوروکریٹس کو قرعہ اندازی سے روک دیا۔
The High Court suspended government servants, judges and bureaucrats from taking out lots for government plots in sectors F-14 and F-15 of the federal capital.
A bench of Islamabad High Court Chief Justice Athar Minallah and Justice Mohsin Akhtar Kayani heard the issue of allocation of plots to judges and bureaucrats. Deputy commissioners, state directors and directors of the Federal Government Employees Housing Foundation appeared in court. The DC Federal Government Employees Housing Foundation told the court that the federal cabinet had formed a committee on the matter that would submit a report to the cabinet.
During the hearing, Chief Justice Athar Minallah remarked that the federal cabinet would formulate a policy for the distribution of state lands. The government has to tell what its policy is. Understood? There will be a waiting list in which all the members will get the plots in turn. How were judges fired for corruption and mismanagement? Is there any policy to promote corruption?
The Supreme Court suspended lotteries in Islamabad's F-14 and F-15 sectors, but the suspension would not apply if land was given to the victims.
ہائی کورٹ نے سرکاری ملازمین ، ججوں اور بیوروکریٹس کو وفاقی دارالحکومت کے سیکٹر ایف-14 اور ایف-15 میں سرکاری پلاٹوں کے لیے قرعہ اندازی کرنے سے معطل کر دیا۔
اسلام آباد ہائی کورٹ کے چیف جسٹس اطہر من اللہ اور جسٹس محسن اختر کیانی پر مشتمل بنچ نے ججوں اور بیوروکریٹس کو پلاٹوں کی تقسیم کے معاملے پر سماعت کی۔ ڈپٹی کمشنر ، اسٹیٹ ڈائریکٹرز اور فیڈرل گورنمنٹ ایمپلائز ہاؤسنگ فاؤنڈیشن کے ڈائریکٹرز عدالت میں پیش ہوئے۔ ڈی سی فیڈرل گورنمنٹ ایمپلائز ہاؤسنگ فاؤنڈیشن نے عدالت کو بتایا کہ وفاقی کابینہ نے اس معاملے پر ایک کمیٹی تشکیل دی ہے جو کابینہ کو رپورٹ پیش کرے گی۔
سماعت کے دوران چیف جسٹس اطہر من اللہ نے ریمارکس دیئے کہ وفاقی کابینہ ریاستی زمینوں کی تقسیم کے لیے پالیسی بنائے گی۔ حکومت کو بتانا ہوگا کہ اس کی پالیسی کیا ہے۔ سمجھا؟ ایک ویٹنگ لسٹ ہوگی جس میں تمام ممبران کو باری باری پلاٹ ملیں گے۔ کرپشن اور بدانتظامی کے لیے ججوں کو کیسے نکالا گیا؟ کیا کرپشن کو فروغ دینے کی کوئی پالیسی ہے؟
سپریم کورٹ نے اسلام آباد کے ایف-14 اور ایف-15 سیکٹرز میں لاٹریوں کو معطل کر دیا ، تاہم متاثرین کو زمین دینے پر یہ معطلی لاگو نہیں ہوگی۔