The Civil Aviation Authority (CAA) said that a number of special flights to return Pakistanis stranded abroad were underway.
According to the CAA spokesman, Prime Minister Imran Khan personally monitors the situation of the flights that are bringing the stranded Pakistanis back. The national airline (PIA) has planned 16 flights to bring unemployed Pakistanis back from the UAE. In addition, there are also special flights to Great Britain and Canada.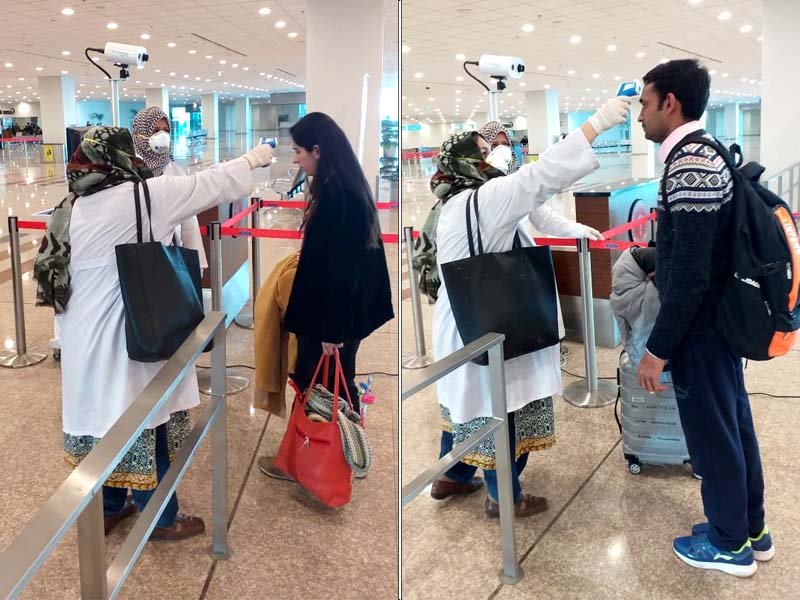 The statement states that special flights have also been arranged for Africa and the United States. According to rough estimates, around 35,000 Pakistanis are trying to return to the country.
Upon arrival of stranded Pakistanis abroad, passengers are isolated for 48 hours and all passengers must pass the COVID-19 tests. The statement advises Pakistanis stranded abroad to contact the responsible Pakistani embassy immediately for repatriation.
بیرون ملک پھنسے ہوئے پاکستانیوں کے لئے خصوصی پروازوں کا آپریشن جاری
سول ایوی ایشن اتھارٹی (سی اے اے) نے بتایا کہ بیرون ملک پھنسے پاکستانیوں کو واپس کرنے کے لئے متعدد خصوصی پروازیں جاری ہیں۔
ترجمان سی اے اے کے مطابق ، وزیراعظم عمران خان ذاتی طور پر پروازوں کی صورتحال پر نظر رکھتے ہیں جو پھنسے ہوئے پاکستانیوں کو واپس لا رہے ہیں۔ قومی ایئر لائن (پی آئی اے) نے بے روزگار پاکستانیوں کو متحدہ عرب امارات سے وطن واپس لانے کے لئے 16 پروازوں کا منصوبہ بنایا ہے۔ اس کے علاوہ ، برطانیہ اور کینیڈا کے لئے خصوصی پروازیں بھی ہیں۔
بیان میں کہا گیا ہے کہ افریقہ اور امریکہ کے لئے خصوصی پروازوں کا بھی انتظام کیا گیا ہے۔ کسی قدرے تخمینے کے مطابق ، تقریبا 35،000 پاکستانی وطن واپس آنے کی کوشش کر رہے ہیں۔
بیرون ملک پھنسے پاکستانیوں کی آمد پر ، مسافروں کو 48 گھنٹوں کے لئے الگ تھلگ رکھا جاتا ہے اور تمام مسافروں کو کورونا ٹیسٹ پاس کرنا ہوگا۔ بیان میں بیرون ملک پھنسے ہوئے پاکستانیوں کو وطن واپسی کے لئے فوری طور پر ذمہ دار پاکستانی سفارت خانے سے رابطہ کرنے کا مشورہ دیا گیا ہے۔