The Pakistani federal cabinet approved the export of chloroquine tablets to the United States, Saudi Arabia, and several other countries last day, which have expressed a desire to receive the drug based on its encouraging results in the treatment of Pakistan's COVID-19 patients import.
Firdous Ashiq Awan, special assistant to the Prime Minister for Information and Broadcasting, said during a briefing to the media that the cabinet had given its consent to export chloroquine tablets to friendly countries to help them in need after the COVID-19 pandemic.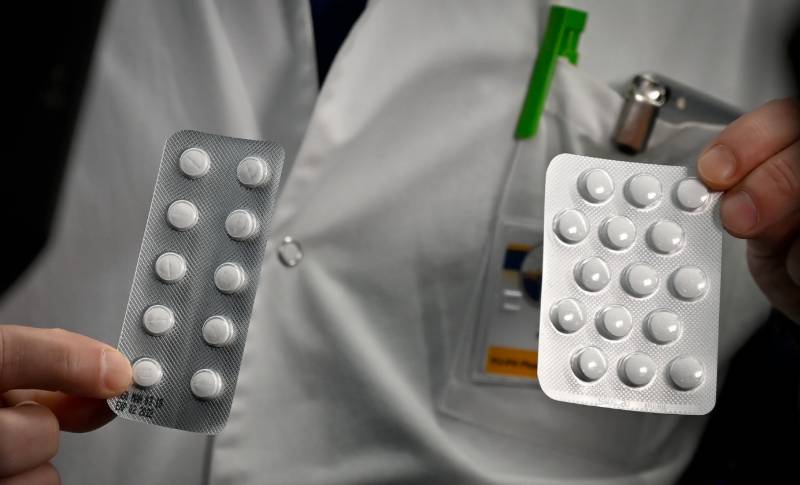 Pakistan has around 40 million tablets in stock, more than enough for domestic needs, and has raw materials to manufacture the drug in greater numbers, said Dr. Firdous
SAPM Firdous added that 1 million chloroquine tablets each to Saudi Arabia and the United States, half a million each to Turkey and Italy, 5 million to the United Kingdom, seven Lacs to Kazakhstan and three Lacs to Qatar.
Dr. Firdous informed Prime Minister Imran Khan that he had informed the cabinet that leaders from different countries had called him, and expressed his desire to import chloroquine tablets from Pakistan for some encouraging results in the treatment of coronavirus patients.
She also said that Pakistan has always asked these countries for one thing or another and for humanity and to improve Pakistan's credibility and face value, this is a good chance to help them in this time of need.
سعودی عرب ، امریکہ دیگر ممالک پاکستان سے کلوروکین گولیاں درآمد کریں گے
وفاقی کابینہ نے گذشتہ روز امریکہ ، سعودی عرب اور متعدد دیگر ممالک میں کلوروکین گولیاں برآمد کرنے کی منظوری دی تھی ، جس نے پاکستان کے کورونیوائرس مریضوں کی درآمد کے علاج میں اس کے حوصلہ افزا نتائج کی بنیاد پر دوا وصول کرنے کی خواہش کا اظہار کیا ہے
وزیر اعظم کی معاون خصوصی برائے نشریات و نشریات فردوس عاشق اعوان نے میڈیا کو بریفنگ کے دوران کہا کہ کابینہ نے کورونا وبائی مرض کے بعد ضرورت مندوں کی مدد کے لئے دوست ممالک کو کلوروکین گولیاں برآمد کرنے پر رضامندی دی ہے۔
ڈاکٹر فردوس نے کہا کہ پاکستان میں گھریلو ضروریات کے لئے کافی تعداد میں 40 ملین کے قریب گولیوں کا ذخیرہ ہے ، اور اس میں زیادہ تعداد میں گولیوں تیار کرنے کے لئے خام مال موجود ہے۔
ایس اے پی ایم فردوس نے مزید کہا کہ سعودی عرب اور امریکہ کو ہر ایک دس لاکھ کلوروکین گولیاں ، ترکی اور اٹلی کو آدھے ملین ، برطانیہ کو 5 لاکھ ، قازقستان کو سات لاکھ اور قطر کو تین لاکھ گولیاں دی جائیں گی۔
انہوں نے یہ بھی کہا کہ پاکستان نے ہمیشہ ان ممالک سے کسی نہ کسی چیز اور انسانیت کے لیے کہا ہے اور پاکستان کی ساکھ اور قیمت کو بہتر بنانے کے لئے یہ وقت کی ضرورت اور ان کی مدد کرنے کا ایک اچھا موقع ہے۔