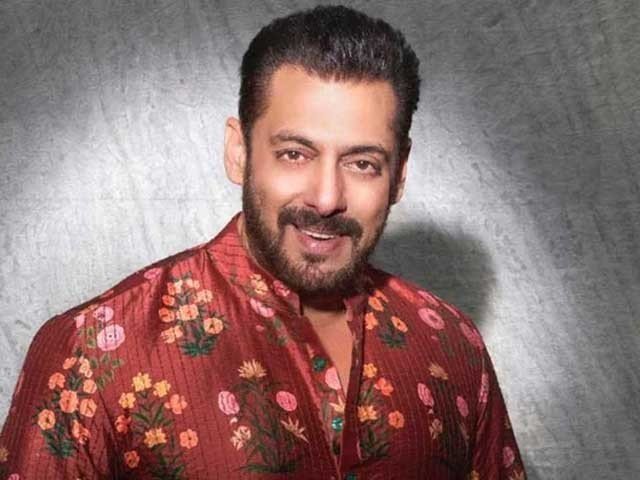 پاکستانیوں کی وجہ سے 'چک دے انڈیا' میں کام کرنے سے انکار کیا: سلمان خان
Bollywood's domineering actor Salman Khan says that he refused to act in the super hit movie "Chak De India" because he did not want to hurt the feelings of Pakistani fans.
It is no secret that Bollywood superstar Shah Rukh Khan's successful film "Chak De India" released in 2007 was first offered to Salman Khan. But perhaps few people know why Salu Mian refused to act in the film.
Speaking to an Indian website about the film in the past, Salman Khan had said that he has no regrets about not working in the film but I agree that my decision regarding the film was wrong.
Salman Khan gave two reasons for rejecting the film. He had a problem with the climax of the film. The reason for rejecting the film was that if you lose to Pakistan then you have to win from Pakistan.
Another reason was the title of the film. Salomian said he wished these people did not include "India" in the title. I thought it would hurt our fans in Pakistan and Bangladesh.
It should be noted that the movie "Chak De India" was based on the game of hockey in which Shah Rukh Khan played the role of the coach of the women's hockey team. The film proved to be a blockbuster film of Shah Rukh Khan's career.
بالی ووڈ کے دبنگ اداکار سلمان خان کا کہنا ہے کہ انہوں نے سپر ہٹ فلم ''چک دے انڈیا'' میں کام کرنے سے انکار کیا کیونکہ وہ پاکستانی شائقین کے جذبات کو ٹھیس نہیں پہنچانا چاہتے تھے۔
یہ کوئی راز نہیں ہے کہ بالی ووڈ سپر اسٹار شاہ رخ خان کی 2007 میں ریلیز ہونے والی کامیاب فلم 'چک دے انڈیا' کی پیشکش پہلی بار سلمان خان کو ہوئی تھی۔ لیکن شاید کم ہی لوگ جانتے ہوں گے کہ سلو میاں نے فلم میں کام کرنے سے کیوں انکار کر دیا تھا۔
گزشتہ دنوں فلم کے حوالے سے ایک بھارتی ویب سائٹ سے بات کرتے ہوئے سلمان خان نے کہا تھا کہ انہیں فلم میں کام نہ کرنے کا کوئی افسوس نہیں لیکن میں اس بات سے اتفاق کرتا ہوں کہ فلم کے حوالے سے میرا فیصلہ غلط تھا۔

سلمان خان نے فلم کو مسترد کرنے کی دو وجوہات بتائیں۔ انہیں فلم کے کلائمکس میں مسئلہ تھا۔ فلم کو مسترد کرنے کی وجہ یہ تھی کہ اگر آپ پاکستان سے ہار گئے تو آپ کو پاکستان سے جیتنا ہے۔
ایک اور وجہ فلم کا ٹائٹل تھا۔ سالومین نے کہا کہ ان کی خواہش ہے کہ یہ لوگ عنوان میں "انڈیا" کو شامل نہ کریں۔ میں نے سوچا کہ اس سے پاکستان اور بنگلہ دیش میں ہمارے مداحوں کو تکلیف ہوگی۔
واضح رہے کہ فلم 'چک دے انڈیا' ہاکی کے کھیل پر مبنی تھی جس میں شاہ رخ خان نے خواتین کی ہاکی ٹیم کے کوچ کا کردار ادا کیا تھا۔ یہ فلم شاہ رخ خان کے کیرئیر کی بلاک بسٹر فلم ثابت ہوئی۔