The Chairman of the Punjab Information Technology Board (PITB), Azfar Manzoor, said at a meeting that the Taleem Ghar app had been launched in Punjab province to promote distance learning among students.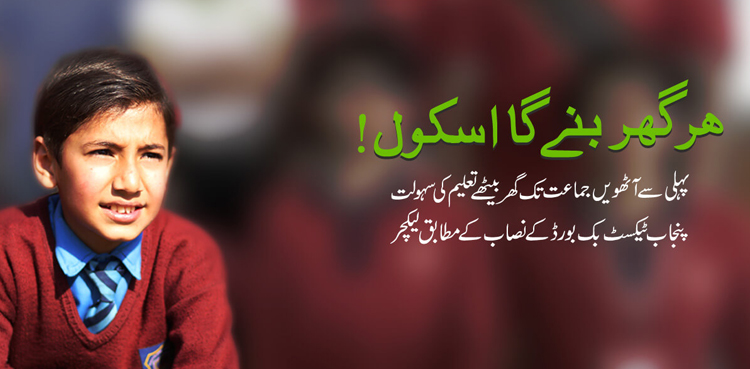 The app offers online tuition for grade 1 to 8 tuition, while lectures for students and advanced students will be available shortly.
Director General Waqar Qureshi, Director Kashif Farooq and others also attended the meeting.
Azfar Manzoor said the Taleem Ghar project will benefit students in the current corona virus pandemic situation.
پنجاب حکومت نے تعلیم گھر ایپ لانچ کر دی
چیئرمین پنجاب انفارمیشن ٹکنالوجی بورڈ (پی آئی ٹی بی) اظفر منظور نے ایک اجلاس میں بتایا کہ دور دراز کے طلبہ میں تعلیم کی حوصلہ افزائی کے لئے تعلیم گھر ایپ کو صوبہ پنجاب میں شروع کیا گیا ہے۔
یہ ایپ کلاس ایک سے آٹھ کے سرکاری اسکول کے طلبا کو آن لائن تعلیم مہیا کرے گی جبکہ میٹرک اور انٹرمیڈیٹ لیکچرز جلد دستیاب ہوجائیں گے۔
ڈائریکٹر جنرل وقار قریشی ، ڈائریکٹر کاشف فاروق ، اور دیگر بھی اس اجلاس کا حصہ تھے۔
اظفر منظور نے کہا کہ کورونا وائرس وبائی مرض کی موجودہ صورتحال میں تعلیم گھر پروجیکٹ طلبا کے لئے فائدہ مند ثابت ہوگا۔