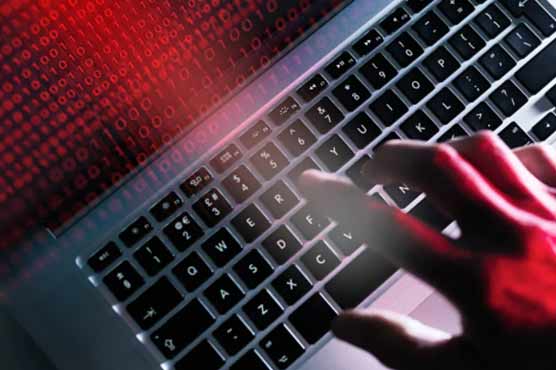 وزیر اعظم نے ملک کے دور دراز علاقوں میں انٹرنیٹ سہولیات کی فراہمی کو یقینی بنانے کی ہدایت کی
وزیر اعظم عمران خان نے جمعرات کے روز ملک کے دور دراز اور پسماندہ علاقوں خصوصا بلوچستان میں خیبر پختونخوا اور سندھ کے مربوط علاقوں میں بہترین کوریج کے ساتھ انٹرنیٹ سہولیات کی فراہمی کو یقینی بنانے کی ہدایت کی۔
ملک میں انٹرنیٹ کی کوریج کو بڑھانے اور بہتر بنانے کے بارے میں ایک اجلاس کی صدارت کرتے ہوئے وزیر اعظم نے کہا کہ انٹرنیٹ سہولت کی فراہمی وقت کی ضرورت ہے۔ نوجوان نسل کی حقیقی صلاحیتوں کو بروئے کار لانے کے ل ، ان کی تعلیم تک آسان رسائی کو یقینی بنانا بھی ضروری تھا ، اور اس مقصد کے حصول کے لئے انٹرنیٹ کی وسیع کوریج اور اس کی آسان دستیابی بھی ضروری تھی۔
عمران خان نے یو ایس ایف کو ہدایت کی کہ وہ اسکولوں میں آسان اور سستا انٹرنیٹ کی فراہمی کے لئے ضروری اقدامات کریں۔
انہوں نے وزیر اعظم کے مشیر برائے خزانہ ، اور صنعتوں اور پیداوار ، منصوبہ بندی ، انفارمیشن ٹکنالوجی ، اور تعلیم کے وزرا پر مشتمل ایک کمیٹی تشکیل دینے کی بھی ہدایت کی تاکہ وہ اس سلسلے میں اپنی سفارشات پیش کرسکیں۔
ملاقات کے دوران ، وزیر اعظم کو گذشتہ دو سالوں کے دوران یو ایس ایف کے ذریعہ دور دراز اور پسماندہ علاقوں میں انٹرنیٹ کی سہولت فراہم کرنے کے منصوبوں اور اس کے بہتر کوریج کے بارے میں تفصیل سے بتایا گیا اور اس کے موجودہ اہداف کے بارے میں بھی بتایا گیا۔
انہیں لسبیلہ ، آواران ، کیچ ، گوادر ، خضدار ، قلات ، مستونگ ، جعفر آباد ، نصیر آباد ، لہڑی ، کیچی ، سبی ، پسین ، قلعہ سیف اللہ ، ژوب میں انٹرنیٹ سہولت کی فراہمی اور اس کی کوریج کو بہتر بنانے کے حوالے سے مختلف منصوبوں کی پیشرفت کے بارے میں بھی آگاہ کیا گیا۔ ، لورالائی ، موسیٰ خیل اور بلوچستان کے ضلع برکھان۔ گھوٹکی ، قمبر شہداد کوٹ ، نوشہرو فیروز ، شکار پور اور سندھ کے دیگر اضلاع۔ خیبر پختونخوا میں ضلع چترال ، صوابی اور بنوں۔ اور ساہیوال ، ملتان ، چکوال اور اٹک سمیت پنجاب کے مختلف علاقوں۔
وزیر اعظم کو کے پی کے ضم شدہ قبائلی علاقوں میں انٹرنیٹ سہولیات کی فراہمی کے بارے میں بھی آگاہ کیا گیا۔
انہیں بتایا گیا کہ یو ایس ایف بہتر انٹرنیٹ خدمات کی فراہمی کو یقینی بنانے کے لئے آپٹک فائبر بچھانے پر خصوصی توجہ مرکوز کررہا ہے۔
وزیر اعظم کو بتایا گیا کہ گذشتہ دو سالوں کے دوران ، بلوچستان اور کے پی کے مختلف علاقوں میں 1،800 کلومیٹر لمبی آپٹک فائبر بچھایا گیا ہے ، جبکہ رواں سال کے دوران 547 یونین کونسلوں میں 4،600 کلومیٹر لمبی آپٹک فائبر بچھایا جائے گا۔
وزیر انفارمیشن ٹکنالوجی (آئی ٹی) سید امین الحق ، وزیر تعلیم شفقت محمود ، سیکرٹری آئی ٹی ، پاکستان ٹیلی مواصلات اتھارٹی (پی ٹی اے) کے چیئرمین ، یونیورسل سروس فنڈ (یو ایس ایف) کے چیف ایگزیکٹو آفیسر (سی ای او) اور دیگر افسران نے اجلاس میں شرکت کی۔
Prime Minister Imran Khan instructed on Thursday to ensure the provision of the best coverage internet facilities in the most distant and backward areas of the country, particularly in Baluchistan. The Khyber Pakhtunkhwa and Sindh areas were merged.
The Prime Minister led a meeting to improve and improve Internet coverage in the country, saying that it was an hour's effort to provide Internet facilities. In order to realize the true potential of the younger generation, it was also necessary to ensure their easy access to education, and broad coverage of the Internet and its easy availability were also essential to achieve this goal.
Imran Khan instructed the USF to take the necessary measures to provide a simple and cheaper Internet in schools.
He also instructed that a committee be made up of the adviser to the Prime Minister of Finance and Ministers for Industry and Production, Planning, Information Technology and Education so that they could submit their recommendations in this regard.
During the meeting, the Prime Minister was informed in detail about the projects for the provision of Internet facilities and their improved coverage in remote and backward areas by the USF in the past two years and their goals for the current year.
He was also informed about the progress of various projects related to the provision of internet facilities and the improvement of their coverage in Lasbela, Awaran, Kech, Gwadar, Khuzdar, Kalat, Mastung, Jaffarabad, Naseerabad, Lehri, Kichi, Sibi, Pasheen, Qila Saifullah and Zhob informs Loralai, Musa Khel and Burkhan districts of Baluchistan; Ghotki, Kambar Shehdad Kot, Naushero Feroz, Shikarpur and other districts in Sindh; Chitral, Swabi and Bannu District in Khyber Pakhtunkhwa; and various areas of Punjab, including Sahiwal, Multan, Chakwal and Attock.
The Prime Minister was also informed of the provision of Internet facilities in the merged tribal areas of KP.
He was informed that the USF is focusing specifically on laying fiber to ensure the delivery of improved Internet services.
The Prime Minister was informed that 1,800 kilometers of fiber had been installed in different areas of Baluchistan and the CP in the past two years, while 4,600 kilometers of fiber had been installed in 547 union councils this year.
Minister of Information Technology (IT) Syed Ameenul Haq, Minister of Education Shafqat Mehmood, IT Secretary to the Chairman of the Pakistan Telecommunication Authority (PTA), Chief Executive Officer (CEO) of the Universal Service Fund (USF) and other senior executives accepted attend the meeting.