آئیے ایک نظر سجل اور صبور علی کی خوبصورت تصاویر پر ڈالتے ہیں۔
مقبول اسٹار بہنوں سجل علی اور صبور علی کچھ مداحوں کے ساتھ اپنے مداحوں کو سوشل میڈیا پر خوف سے چھوڑنا پسند کرتے ہیں۔ ان دونوں بہنوں کے جو بانڈ بانٹ رہے ہیں وہ دیکھنے کے لئے بہت دل دہلا دینے والا ہے۔
سجل علی (یا آج کل سجل رضا میر) کو کسی تعارف کی ضرورت نہیں ہے کیونکہ وہ پاکستانی شوبز انڈسٹری کے سب سے بڑے اسٹارز میں سے ایک ہیں۔ سجل گھریلو نام بن گیا ہے ، جس نے ملک بھر میں مداحوں کے دلوں کو اپنے دل موہ لیا۔ ان کی غیر معمولی اداکاری اور دلکش شخصیت نے اسے سوشل میڈیا پر ایک بڑی مداح کے پیروی کرنے میں مدد فراہم کی ہے۔
اس کی بہترین پرفارمنس ہٹ ڈراموں مثلا الیف ، یہ دل میرا ، او رنگریزا ، یعقین کا سفر ، اور گل رانا میں دیکھی جاسکتی ہے۔ یہاں تک کہ انہوں نے سری دیوی کے ساتھ ہٹ بالی ووڈ فلم ماں میں بھی کام کیا۔
سجل اپنے بہن بھائیوں کے ساتھ خاصا والدہ کی وفات کے بعد مضبوط رشتہ طے کرتی ہے۔ جہاں سجل علی اپنی زندگی کا ایک نیا باب شروع کررہے ہیں ، ان کی بہن صبور تفریحی صنعت میں لہروں کا رخ کررہی ہیں۔ وہ اور سجل علی پاکستان میں مشہور ہستی بہن کی جوڑی میں سے ایک ہیں۔
صبور علی اپنے لئے نام کمانے میں سخت محنت کر رہے ہیں۔ اسے اپنی بڑی بہن کا بے پناہ تعاون حاصل ہے ، جو اسے مستقل طور پر خوش کرتی ہے۔
تصویروں میں سجل اور صبور علی
دونوں بہنیں اکثر کچھ خوبصورت اور پیارا کلکس ایک ساتھ بانٹتی ہیں۔
آئیے ان میں سجل اور صبور عیلی کی کچھ دلکش تصاویر پر ایک نظر ڈالیں۔
Popular star sisters Sajal Ali and Saboor Ali, along with some fans, like to leave their fans on social media out of fear. It is heartbreaking to see the bonds that these two sisters are sharing.
Sajal Ali (or Sajal Raza Mir nowadays) needs no introduction as he is one of the biggest stars in the Pakistani showbiz industry. Sajal has become a household name, captivating fans across the country. His extraordinary acting and charming personality have helped him to follow a big fan on social media.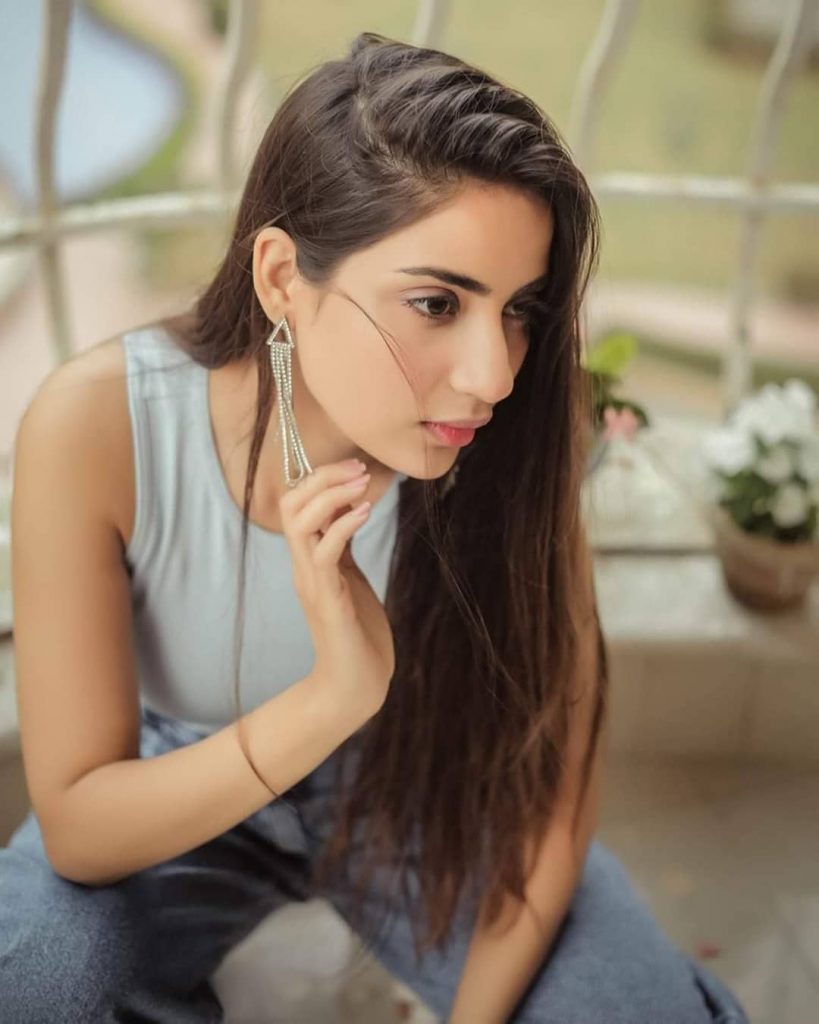 Her best performances can be seen in hit dramas such as Alif, Yeh Dil Meera, O Rangreza, Yaqeen Ka Safar, and Gul Rana. He even worked with Sri Devi in ​​the hit Bollywood film Maa.
Sajal builds a strong bond with her siblings, especially after the death of her mother. While Sajal Ali is starting a new chapter in his life, his sister Saboor is making waves in the entertainment industry. She and Sajal Ali are one of the famous sister duo in Pakistan.
Saboor Ali is working hard to make a name for himself. She enjoys the support of her older sister, who makes her happy forever.
Sajal and Saboor Ali in the pictures
The two sisters often share some beautiful and cute clicks together.
Let's take a look at some of the beautiful pictures of Sajjal and Saboor Ali in them.