PESHAWAR: Prime Minister Imran Khan on Friday guaranteed doctors that his govt was putting forth full scale attempts to guarantee their insurance while they were doing combating the Covid-19 pandemic.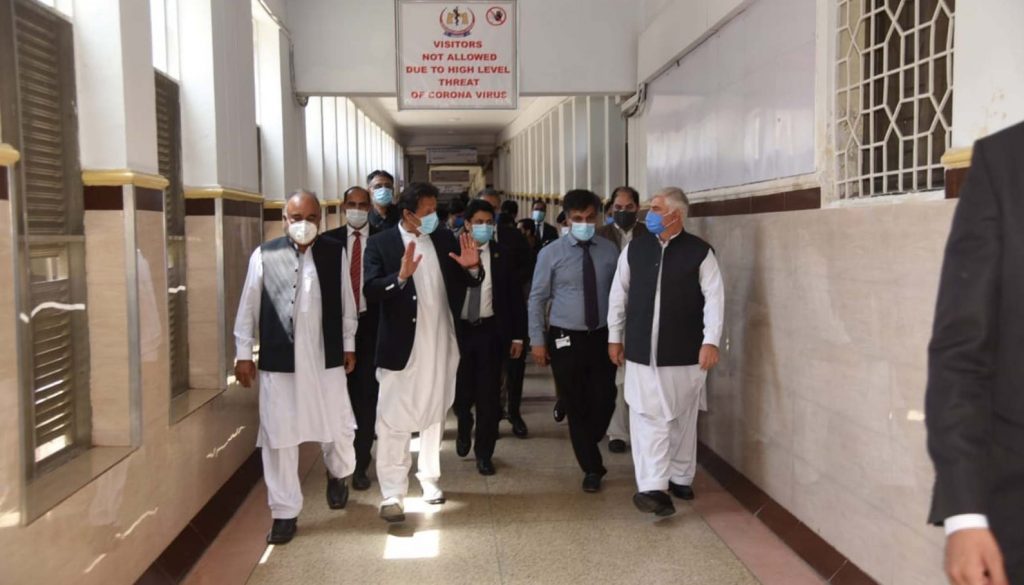 Conversing with specialists during his visit to Hayatabad Medical Complex, Mr Khan said the country remained by them while they were doing combating at the bleeding edge of the episode.
He said the govt was putting forth a valiant effort to give a wide range of security to the paramedics; be that as it may, there was a gigantic weight on universal stock anchors because of a colossal interest. He said a National Disaster Management Authority (NDMA) group was chipping away at obtaining clinical supplies from China and different nations.
"We need to secure our PCPs at all cost," Mr Khan told the doctorss. He said that like the worldwide pattern, Covid-19 cases in Pakistan were probably going to go up in the coming days. "Weight will likewise mount on you [doctors]," he included.