فواد عالم کی آخری ٹیسٹ میں شرکت کے بعد سے حالات کیسے بدلے ہیں
ساؤتیمپٹن میں تین میچوں کی سیریز کے دوسرے ٹیسٹ میں پاکستان کا مقابلہ انگلینڈ سے ہے۔
سیریز میں مانچسٹر ٹیسٹ میں مایوس کن کارکردگی کے بعد زائرین کو زندہ رہنے کے لئے ایک مثبت اسکور حاصل کرنے کی ضرورت ہے۔
روز باؤل سے ملنے والی خبروں کا سب سے اہم ٹکرا اس وقت تھا جب آل راؤنڈر شاداب خان کی جگہ درمیانی درجے کے بیٹسمین فواد عالم کو پاکستانی ٹیم میں شامل کیا گیا تھا۔
کراچی میں پیدا ہونے والے 11 سالوں میں پہلی بار قومی ٹیم کی نمائندگی کررہے ہیں۔
سماء اسپورٹس نے ایک جائزہ لیا ہے کہ پاکستان کے لئے عالم کے تیسرے اور چوتھے ٹیسٹ کے مابین حالات میں کس حد تک تبدیلی آئی ہے۔
نوکیا دنیا کا سب سے بڑا سیل فون برانڈ تھا۔ فن لینڈ میں مقیم اس کمپنی کا 2009 میں عالمی موبائل مواصلات مارکیٹ میں 40 فیصد سے زیادہ کا حصہ تھا۔
فوٹو: اے ایف پی
تازہ ترین آئی فون ماڈل 3 جی ایس تھا جس میں ذخیرہ کرنے کی زیادہ سے زیادہ صلاحیت 32 جی بی ہے۔
پورٹسماؤت ابھی بھی انگلش پریمیر لیگ میں کھیل رہی تھی۔
پاکستان پیپلز پارٹی (پی پی پی) نے ملک کی وفاقی حکومت کی قیادت کی جبکہ موجودہ حکمران جماعت پاکستان تحریک انصاف کی پارلیمنٹ میں صرف ایک نشست تھی۔
یونس خان تمام فارمیٹ میں پاکستان کی کرکٹ ٹیم کے کپتان رہ چکے ہیں۔
سر الیکس فرگوسن مانچسٹر یونائیٹڈ کے منیجر تھے۔
جو روٹ ، ویرات کوہلی ، اسٹیو اسمتھ اور کین ولیمسن نے اپنی اپنی قومی ٹیموں کے لئے پانچ روزہ فارمیٹ میں قدم نہیں رکھا تھا۔
مشہور سوشل میڈیا ایپ انسٹاگرام کا وجود ہی نہیں تھا۔
کرسٹیانو رونالڈو نے ابھی تک ریئل میڈرڈ کے لئے ایک بھی مسابقتی کھیل نہیں کھیلا تھا۔
براک اوباما ریاستہائے متحدہ کے صدر کی حیثیت سے اپنی پہلی میعاد کے پہلے سال میں تھے۔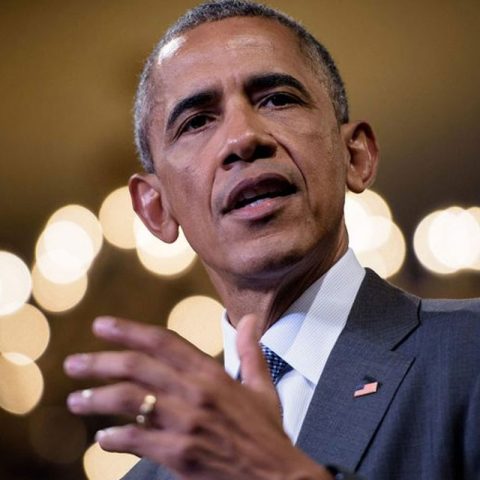 ونڈوز وسٹا جدید ترین آپریٹنگ سسٹم تھا۔
بابر اعظم نے ابھی تک ٹاپ نمبر والی کرکٹ میں ڈیبیو کرنا ہے۔
Pakistan will face England in the second Test of a three-match series in Southampton.
After a disappointing performance in the Manchester Test in the series, visitors need to get a positive score to survive.
The most significant piece of news from the Rose Bowl was when all-rounder Shadab Khan was replaced by middle-order batsman Fawad Alam.
Born in Karachi, he is representing the national team for the first time in 11 years.
Samaa Sports has taken stock of the extent to which the situation has changed for Pakistan between the third and fourth Tests in the world.
Nokia was the world's largest cell phone brand. The Finnish-based company had more than 40% share of the global mobile communications market in 2009.
Photo: AFP
The latest iPhone model was 3GS with a maximum storage capacity of 32 GB.
Portsmouth were still playing in the English Premier League.
The Pakistan Peoples Party (PPP) led the country's federal government, while the current ruling Pakistan Tehreek-e-Insaf (PTI) had only one seat in parliament.
Younis Khan has captained the Pakistan cricket team in all formats.
Sir Alex Ferguson was the manager of Manchester United.
Joe Root, Virat Kohli, Steve Smith and Ken Williamson did not step into the five-day format for their respective national teams.
The popular social media app Instagram did not exist.
Cristiano Ronaldo has not yet played a single competitive game for Real Madrid.
Barack Obama was in the first year of his first term as President of the United States.
Windows Vista was the latest operating system.
Babar Azam has yet to make his debut in top-ranked cricket.