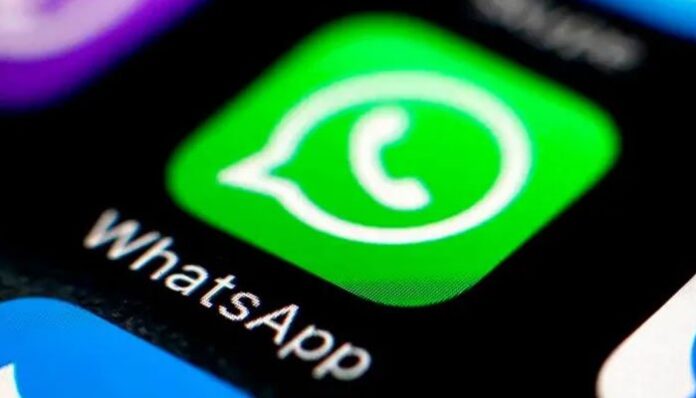 حکومت کا واٹس ایپ جیسی ایپ بنانے کا فیصلہ
اسلام آباد: سائبر حملوں کے حوالے سے حکومت کے ممبران کے لئے واٹس ایپ اسٹائل ایپ پر غور کیا جارہا ہے۔
وزارت انفارمیشن ٹکنالوجی کے ڈائریکٹر بلال عباسی کا کہنا ہے کہ سرکاری افسران کے لئے واٹس ایپ جیسے پروگرام پر ان خدشات کے درمیان غور کیا جارہا ہے کہ سرکاری افسران کے ذریعہ واٹس ایپ اور فون پیغامات کو ہیک کیا جاسکتا ہے۔ ایک دوسرے کے ساتھ بات چیت کرنے کے قابل ہو جائے گا۔
قومی آئی ٹی بورڈ اس منصوبے پر کام کر رہا ہے ، حکومت نے اس سے متعلق منصوبے کی منظوری دے دی ہے ، پائلٹ پروجیکٹ آئندہ چند ہفتوں میں شروع ہوگا۔
سینئر عہدیدار کے مطابق سرکاری ملازمین مختلف موضوعات پر گفتگو کر رہے ہیں اور اس ایپ کی وجہ سے ان کا ڈیٹا غیر محفوظ ہے۔ لہذا وہ واٹس ایپ جیسی مزید خصوصیات والی سرکاری کارکنوں کے لئے ایک سرکاری ایپ تشکیل دے رہے ہیں جو سرکاری دستاویزات اور رابطوں کا تحفظ کرے گا۔
ISLAMABAD: WhatsApp style app is being considered for government members regarding cyber attacks.
Bilal Abbasi, director of the Ministry of Information Technology, says programs such as WhatsApp for government officials are being considered amid concerns that WhatsApp and phone messages could be hacked by government officials. Will be able to communicate with each other.
The National IT Board is working on the project, the government has approved the project, the pilot project will start in the next few weeks.
According to a senior official, government employees are discussing various topics and their data is insecure due to this app. So they are creating a government app for government workers with more features like WhatsApp that will protect government documents and contacts.