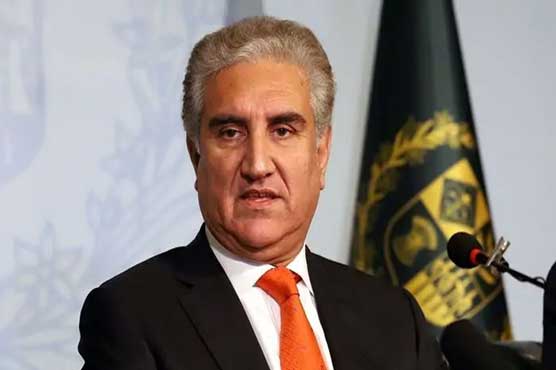 وزیر خارجہ نے افغانستان کے تمام اسٹیک ہولڈرز سے بقایا مسائل کے حل کو یقینی بنانے کی اپیل کی ہے
وزیر خارجہ شاہ محمود قریشی نے تمام اسٹیک ہولڈرز سے اپیل کی ہے کہ وہ بقایا معاملات کو بغیر کسی تاخیر کے انٹرا افغان مذاکرات شروع کرنے کو یقینی بنائیں۔
ایک ٹویٹ میں ، انہوں نے کہا کہ اس تاریخی موقع سے فائدہ اٹھانے کی اہمیت پر اتنا زور نہیں دیا جاسکتا۔
وزیر خارجہ نے کہا کہ ہماری اجتماعی کوششیں اب تک افغان امن عمل کو موجودہ غیر معمولی نقطہ پر آگے بڑھانے میں کامیاب ہیں۔
Foreign Minister Shah Mehmood Qureshi has appealed to all stakeholders to ensure that the remaining issues are resolved without any delay.
In a tweet, he said the importance of taking advantage of this historic opportunity could not be overemphasized.
"Our collective efforts so far have succeeded in taking the Afghan peace process to its current extraordinary point," he said.