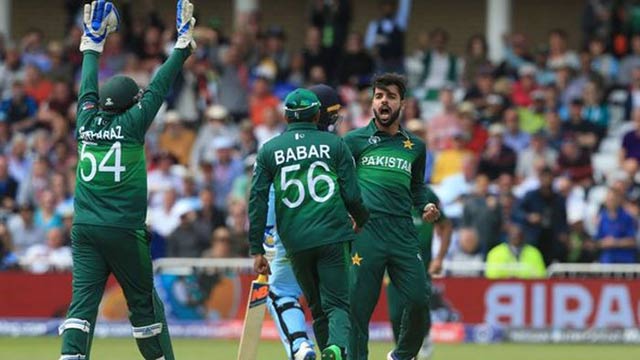 Pakistani cricket player English County's contracts are now in jeopardy after the England and Wales cricket board decided to postpone professional cricket until July 1st.
The ECB has postponed all cricket activities due to the prevalent corona virus. The upcoming English season will now take place sometime later this year once the current pandemic has subsided. Sources said Pakistani players such as Babar Azam, Fakhar Zaman and Faheem Ashraf were picked up for the upcoming county championship.
Babar was signed by the Somerset County Club, Faheem was supposed to represent Northamptonshire. Ehsan Adil, Bilawal Bhatti, Waqar Ahmed and Mansoor Amjad were also signed up for the County Championship.
پاکستانی کرکٹرز کے لئے انگلینڈ کے معاہدے خطرے میں ہیں
انگلینڈ اور ویلز کرکٹ بورڈ نے پروفیشنل کرکٹ یکم جولائی تک ملتوی کرنے کے فیصلے کے بعد پاکستانی کرکٹ کھلاڑی انگلش کاؤنٹی کے معاہدے خطرے میں پڑ گئے ہیں۔
ای سی بی نے موجودہ کورونا وائرس کی وجہ سے کرکٹ کی تمام سرگرمیاں ملتوی کردی ہیں۔ موجودہ وبائی مرض کے ختم ہونے کے بعد اب آئندہ انگریزی سیزن اس سال کے آخر میں ہوگا۔
ذرائع نے بتایا کہ بابر اعظم ، فخر زمان اور فہیم اشرف جیسے پاکستانی کھلاڑیوں کو آئندہ کاؤنٹی چیمپینشپ کیلئے منتخب کیا گیا۔ بابر پر سمرسیٹ کاؤنٹی کلب نے دستخط کیے تھے ، فہیم کو نارتھمپٹن ​​شائر کی نمائندگی کرنا تھی۔ احسان عادل ، بلاول بھٹی ، وقار احمد اور منصور امجد کو بھی کاؤنٹی چیمپین شپ کے لئے معاہدہ کیا گیا۔