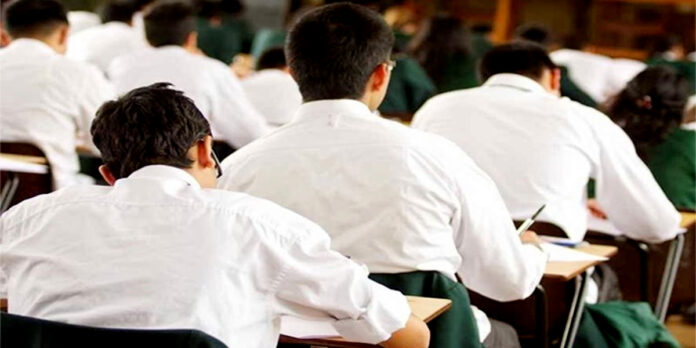 اسکولوں کو دوبارہ کھولنے کے بارے میں فیصلہ آج لیا جائے گا
The Inter-Provincial Education Ministers Conference (IPEMC) is going to call a meeting to rake a decision on the reopening or further closure of educational institutions across the country. The meeting will be held today. The Federal Minister of Education, Shafqat Mehmood will chair the meeting and all educational ministers from provinces will join meeting through video link.
In the meeting various decisions will be taken. The Private Schools Association also demands the resumption of the schools around the country.
All educational institutions are closed till 10th January, as per the decision of the Federal Ministry of Education. The ministry has already announced to decide on 4th January after a review of current COVID-19 situation in the country.
بین الصوبائی وزیر تعلیم کانفرنس (آئی پی ای ایم سی) ملک بھر میں تعلیمی اداروں کو دوبارہ کھولنے یا مزید بند کرنے سے متعلق فیصلے کے لئے ایک اجلاس طلب کرے گی۔ اجلاس آج ہوگا۔ وفاقی وزیر تعلیم شفقت محمود اس اجلاس کی صدارت کریں گے اور صوبوں کے تمام تعلیمی وزرا ویڈیو لنک کے ذریعے اجلاس میں شامل ہوں گے۔
اجلاس میں مختلف فیصلے کیے جائیں گے۔ نجی اسکولوں کی ایسوسی ایشن نے ملک بھر کے اسکولوں کو دوبارہ شروع کرنے کا مطالبہ کیا ہے۔
وفاقی وزارت تعلیم کے فیصلے کے مطابق تمام تعلیمی ادارے 10 جنوری تک بند ہیں۔ وزارت پہلے ہی ملک میں موجودہ کوڈ-19 صورتحال کا جائزہ لینے کے بعد 4 جنوری کو فیصلہ کرنے کا اعلان کر چکی ہے۔