If you want to fight against the Coronavirus Pandemic and increase your immunity, you need to add following things and tips in your daily life, which are mostly comprised of the natural foods like clove/ginger/lemon, cinnamon, sweet root herb, yogurt, garlic, turmeric mixed milk, leaves of olive, zinc, vitamin A, vitamin D, flour of grind mill, having sleep for 8 hours and exercise. Combat Coronavirus by Increasing Immunity.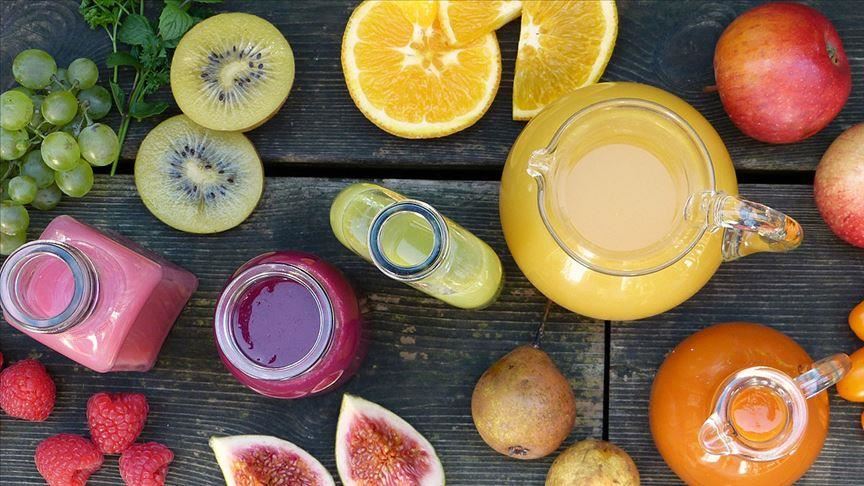 1.
Green tea (1) Prepare green tea with two cloves, crushed ginger one teaspoon and add juice of one lemon. After finishing of the green tea, chew the clove, which you added in green tea.
Daily at any time of the day
2.
Green tea (2) Take cinnamon and sweet root herb in shape of green tea or any other form at night time before going to bed
Daily at night time
3.
Yogurt
Daily in breakfast or any other time
4.
One piece of garlic Cut one piece of garlic in small pieces and take it with water and continue it for so many days, then garlic smell feels from you, then you think the amount of garlic is fulfilled and stop it for few days and restart after that
Daily at any time
5.
Drink the milk shaking with turmeric
Daily
6.
Leaves of olive, if find, then makes its green tea, which is best
Daily
7.
Add Zinc in your diet (peanut, almond, beetroot and other dry fruits)
Daily
8.
Add vitamin A in your diet (mango and apricot having yellow color and others)
Daily
9.
Add vitamin D as it is mostly found in fish and other things
Daily
10.
Flour of grind mill
Use flour of grind mill instead of white flour
11.
Sleep for 8 hours
Daily
12.
Exercise
Daily
Avoidance:
White flour, rice, sugar, noodles, all sausages, process meat, Do not use Phenyl, coil of mosquito and liquid at home
Avoid all these things.
مدافعتی سسٹم میں اضافہ کریں اور کورونا کو شکست دیں
اگر آپ کورونا وائرس وبائی مرض کے خلاف لڑنا چاہتے ہیں اور اپنے مدافعتی سسٹم کو بڑھانا چاہتے ہیں تو آپ کو اپنی روزمرہ کی زندگی میں درج ذیل چیزیں اور اشارے شامل کرنے کی ضرورت ہے ، جن میں زیادہ تر قدرتی کھانے کی اشیاء جیسے لونگ / ادرک / لیموں ، دار چینی ، میٹھی جڑی بوٹی ، دہی ، لہسن ، ہلدی ملا ہوا دودھ ، زیتون کے پتے ، زنک ، وٹامن اے ، وٹامن ڈی ، پیسنے کی چکی کا آٹا ، 8 گھنٹے نیند اور ورزش کریں۔ مدافعتی سسٹم میں اضافہ کرکے لڑائی کورونیوائرس۔
سبز چائے دو لونگ ، پسے ہوئے ادرک ایک چائے کا چمچ کے ساتھ گرین چائے تیار کریں اور ایک لیموں کا جوس ڈالیں۔ گرین چائے کی تکمیل کے بعد ، لونگ کو چبا لیں ، جسے آپ نے گرین چائے میں شامل کیا ہے۔
سبز چائے
سونے سے پہلے رات کے وقت سبز چائے یا کسی اور شکل کی شکل میں دار چینی اور میٹھی جڑی بوٹی لیں
دہی
روزانہ ناشتہ میں یا کسی اور وقت
لہسن کا ایک ٹکڑا
لہسن کے ایک ٹکڑے کو چھوٹے چھوٹے ٹکڑوں میں کاٹ لیں اور اسے پانی کے ساتھ لیں اور اسے اتنے دنوں تک جاری رکھیں ، پھر لہسن کی بو آپ سے محسوس ہوتی ہے ، پھر آپ کو لگتا ہے کہ لہسن کی مقدار پوری ہوگئی ہے اور اسے کچھ دن کے لئے روکیں اور اس کے بعد دوبارہ اسٹارٹ کریں۔
روزانہ ہلدی کے ساتھ دودھ ملاتے ہوئے دودھ پی لیں
زیتون کے پتے ، اگر مل جائیں تو پھر اس کی سبز چائے بنائے ، جو بہترین ہے
(زنک کو اپنی غذا میں شامل کریں (مونگ پھلی ، بادام ، چقندر اور دیگر خشک میوہ جات
(اپنی غذا میں وٹامن اے شامل کریں (آم اور خوبانی میں پیلے رنگ کا رنگ ہے اور دیگر
وٹامن ڈی شامل کریں کیوں کہ یہ زیادہ تر مچھلی اور دیگر چیزوں میں پایا جاتا ہے
پیسنے کی چکی کا آٹا سفید آٹے کی بجائے پیسنے کی چکی کا آٹا استعمال کریں
کم ازکم 8 گھنٹے سوئیں
روزانہ ورزش کریں
ان سب چیزوں سے پرہیز کریں۔
سفید آٹا ، چاول ، چینی ، نوڈلس ، تمام چٹنی ، عمل گوشت ،
گھر میں فینائل ، مچھر کی کوائل اور مائع کا استعمال نہ کریں ان سب چیزوں سے پرہیز کریں۔