چیری ای کیو 1 چھوٹی کیی کار
Chery has been teasing entry into the Pakistani auto market for some time. With the new EV policy and auto policy, which aims to strongly favor small vehicles and EVs, on the way to implementation, this would be a great opportunity for the automaker to make a significant impact in the marketplace.
A lookalike of the Toyota iQ, Chery eQ1 is a tiny, three-door electric vehicle that hit the market in 2017. It has a single electric motor that is mounted on the rear wheels and produces 40 hp and 120 Nm of torque. It also has a 38 kWh battery, which enables a total range of around 301 km on a single charge.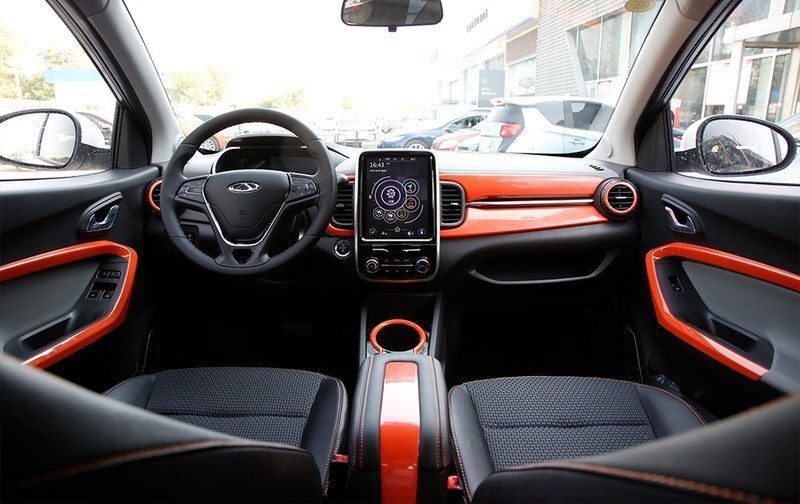 In its top equipment, the Chery eQ1 is available with several modern features such as keyless entry and go, parking sensors, reversing camera, traction and stability control, ABS brakes with EBD and BA technology, electronic parking brake, hill start function, Assist, double airbags, air conditioning, Multifunction steering wheel and a modern infotainment device.
In China the price starts at the equivalent of Rs. 1.4 million and goes all the way up to Rs. 1.85 million which would make it a fantastic addition to the Pakistani market at the same price.
چیری کچھ عرصے سے پاکستانی آٹو مارکیٹ میں آنے کو تیار ہے۔ نئی ای وی پالیسی اور آٹو پالیسی کے ساتھ ، جس کا مقصد چھوٹی گاڑیوں اور ای وی کی حمایت کرنا ہے ، نفاذ کے راستے پر ، آٹو ساز کے لئے یہ ایک بہت اچھا موقع ہوگا کہ وہ مارکیٹ میں نمایاں اثر ڈال سکے۔
ٹویوٹا آئی کیو کی ایک نظر ، چیری ای کیو 1 ایک چھوٹی ، تین دروازوں والی برقی گاڑی ہے جو 2017 میں مارکیٹ میں آئی تھی۔ اس میں ایک ہی برقی موٹر ہے جو عقبی ٹائر پر ہے اور ایچ پی 40 اور این ایم 120 ٹرک پیدا کرتی ہے۔ اس میں 38 کلو واٹ بیٹری بھی ہے ، جو ایک ہی معاوضے پر کل 301 کلومیٹر کی حد کو قابل بناتا ہے۔
اس کے اوپری سامان میں ، چیری ای کیو 1 متعدد جدید خصوصیات کے ساتھ دستیاب ہے جیسے کی لیس انٹری اور گو ، پارکنگ سینسر ، ریورسنگ کیمرہ ، کرشن اور استحکام کنٹرول ، ای بی ڈی اور بی اے ٹکنالوجی کے ساتھ اے بی ایس بریک ، الیکٹرانک پارکنگ بریک ، ہیل اسٹارٹ فنکشن ، اسسٹ ، ڈبل ایئر بیگ ، ایئر کنڈیشنگ ، ملٹی فینکشن اسٹیئرنگ وہیل اور ایک جدید انفوٹینمنٹ آلہ۔
چین میں 1.4 ملین روپے کے برابر سے شروع ہوتی ہے اور پورے راستے میں 1.85 ملین جو ایک ہی قیمت پر پاکستانی مارکیٹ میں ایک حیرت انگیز اضافے کا باعث بنے گی۔