آرمی چیف باجوہ نے لاہور میں سینئر ریٹائرڈ افسران سے ملاقات کی
انٹر سروسز پبلک ریلیشنز (آئی ایس پی آر) کی خبر کے مطابق ، چیف آف آرمی اسٹاف (سی او ایس) جنرل قمر جاوید باجوہ منگل کے روز لاہور کا دورہ کیا اور کور ہیڈ کوارٹرز میں اجلاس کی سربراہی کر رہے۔
تفصیلات کے مطابق آرمی چیف نے صوبائی دارالحکومت میں پاک فوج کے سینئر حاضر سروس اور ریٹائرڈ افسران سے ملاقات کی اور علاقائی سلامتی کی صورتحال کے ساتھ پیشہ ورانہ امور پر بھی اظہار خیال کیا۔
جنرل قمر جاوید باجوہ نے امن و استحکام ، ممکنہ مواقع ، فوائد اور چیلنجوں کو برقرار رکھنے کی کوششوں پر روشنی ڈالی۔ شرکا نے مختلف امور پر سی او ایس کو تجاویز دیں۔
آئی ایس پی آر نے بتایا کہ ملاقات کے دوران جنرل جہانگیر کرامت (ر) ، جنرل احسن سلیم حیات (ر) ، جنرل طارق ماجد (ر) ، جنرل رشاد محمود (ر) اور جنرل راحیل شریف (ر) بھی موجود تھے۔
Army chief of staff (COAS) Qamar Javed Bajwa visited Lahore on Tuesday and led a meeting at the Corps headquarters, Inter-Services Public Relations (ISPR) reported.
The army chief said he met high-ranking serving and retired officers from the Pakistani army in the provincial capital and commented on professional matters and the regional security situation.
General Qamar Javed Bajwa highlights efforts for peace and stability, opportunities, benefits and challenges. The participants gave the COAS suggestions on various topics.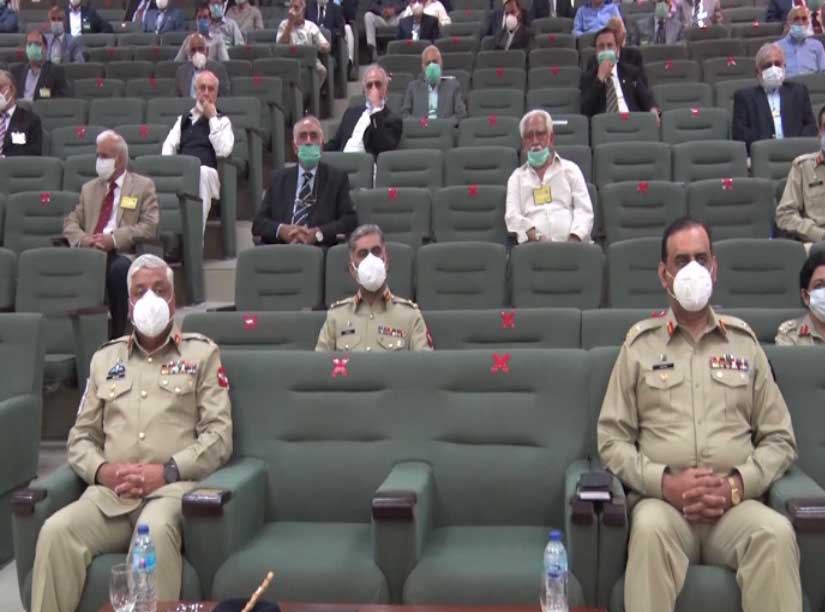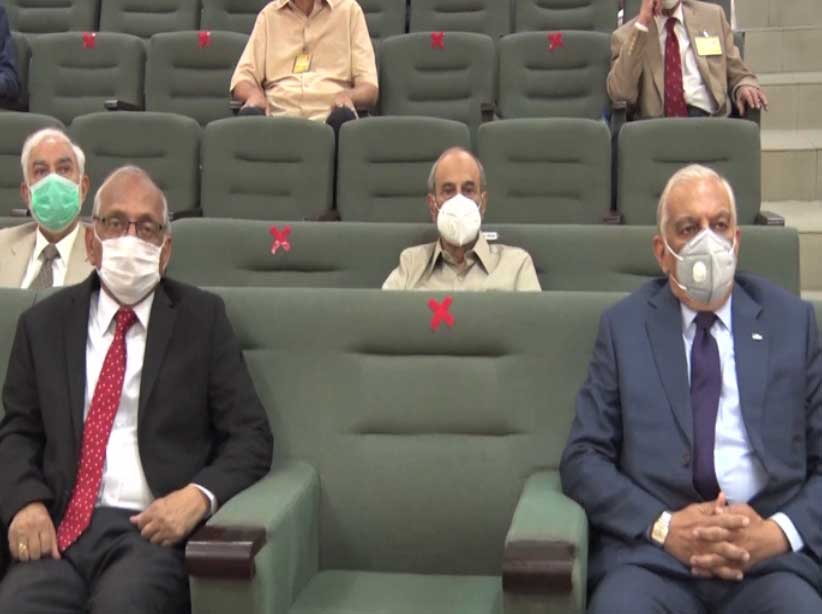 The ISPR announced that General Jehangir Karamat (ret.), General Ahsan Saleem Hayat (ret.), General Tariq Majid (ret.), General Rashad Mahmood (ret.) And General Raheel Sharif (ret.) Were also present.