علیزی شاہ سوشل میڈیا پر ایک حیرت انگیز نظر کے ساتھ
Famous actress Alizay Shah is winning fans in her casual style. Ehd E Wafa star is making headlines on social media with her new short hair and casual t-shirt and jeans.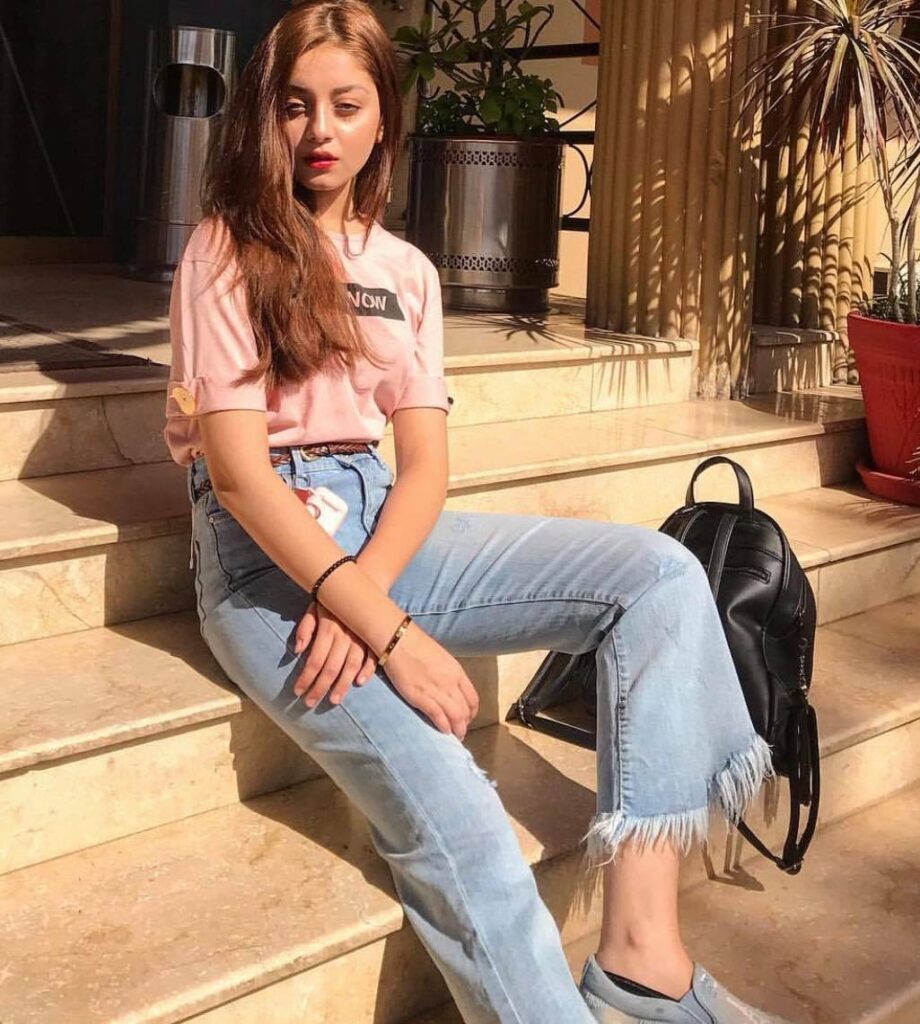 Alizai Shah is a talented young Pakistani actress. It is fast becoming a household name in the country. Known as the girl next door, Alizay Shah has achieved great success in a short period of time.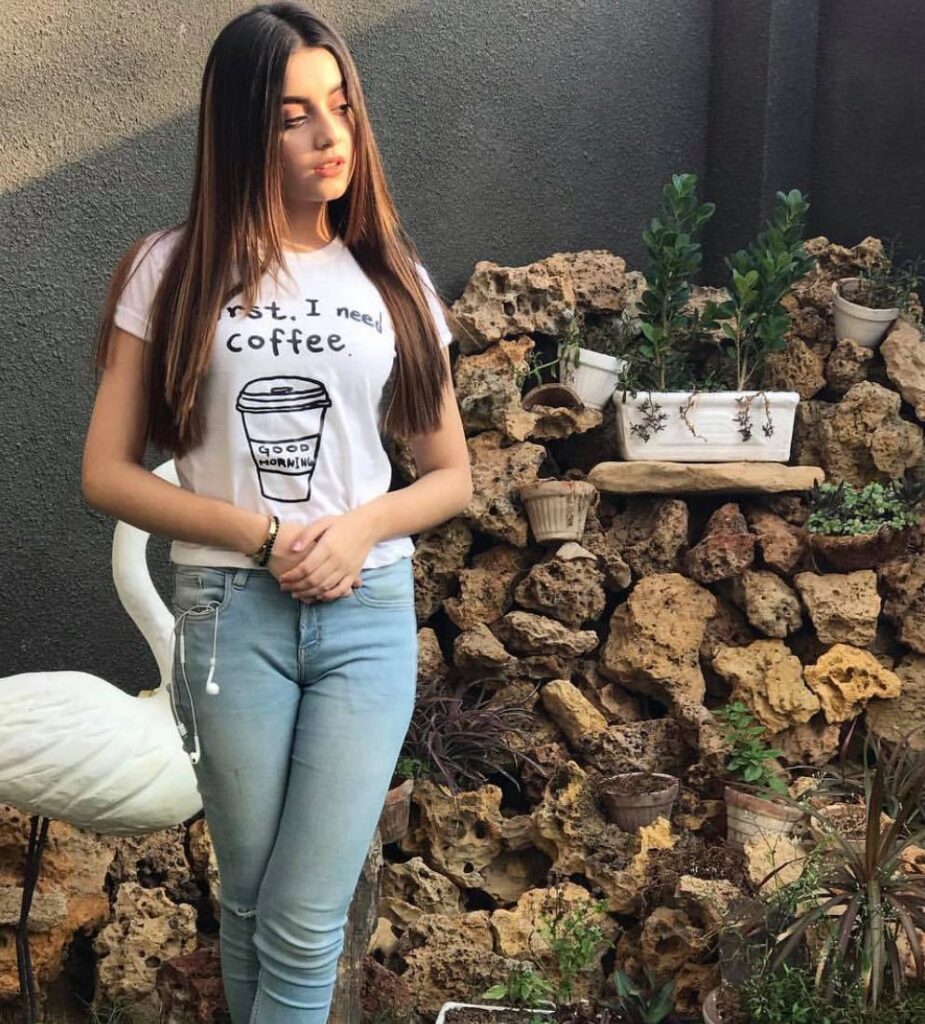 Many people have predicted that Alizay is going to be the next big star. Her performance in the drama serial Dil Maa Ka Diya was also well received. She played Farhat, the sister of the main female lead (played by Neelam Munir). Alizia has also appeared in an Eid telefilm. She usually works with Apple Entertainment and Hum TV. His performance in My Heart My Enemy significantly increased his fan following.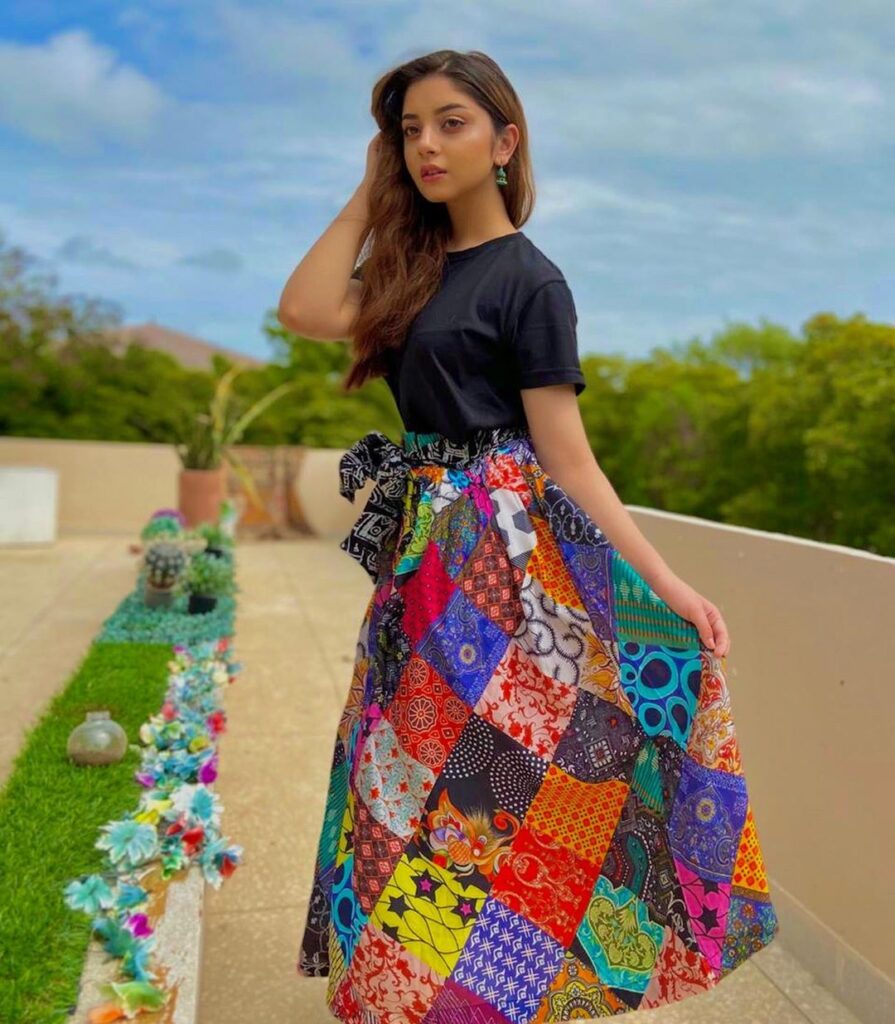 Alizai Shah's role in Ahad Wafa is considered one of his best performances so far. He also got a chance to shine on the big screen in Superstar. He played the lead role in the hit with Mahira Khan.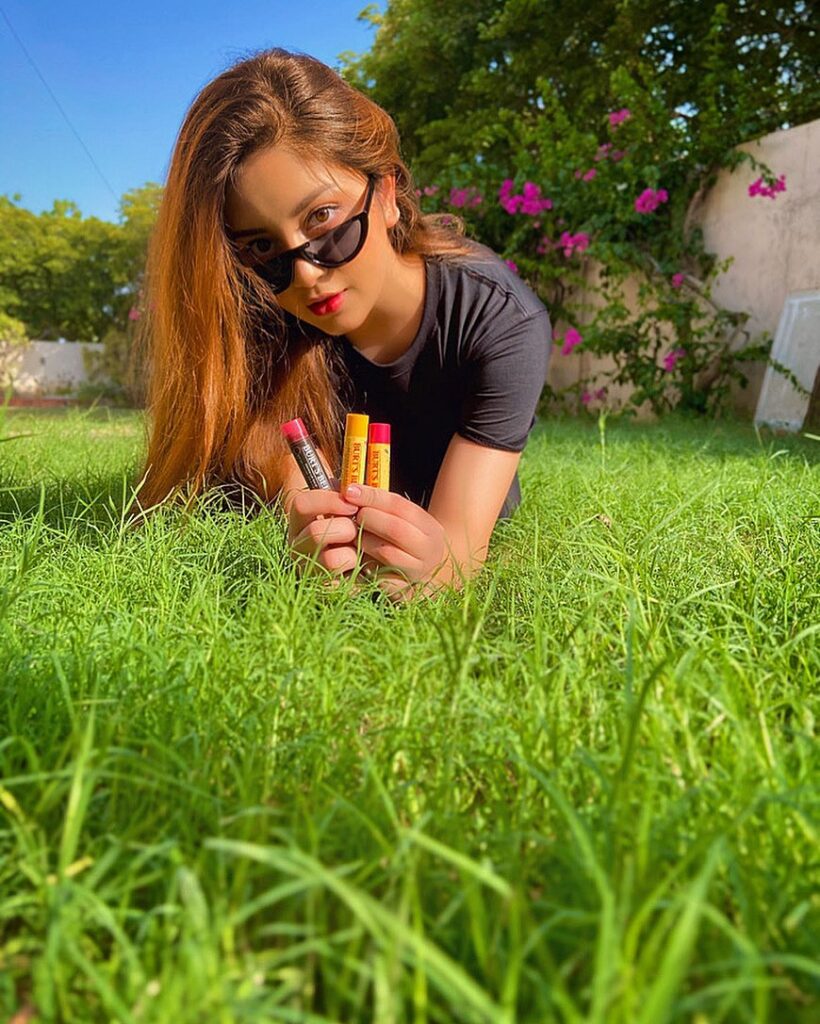 Alizia is one of the few actresses who has honed her acting skills. One of the reasons is that it has such a large fan following. Apart from her acting, Alizi Shah has also done modeling shoots for various famous fashion brands. Alizia is very active on social media. She uses her Instagram to share beautiful photos from her shoot with various designer brands.
Recently, Alizia went on her Instagram to share a completely casual look with her new short hair and fans love it. Check it out!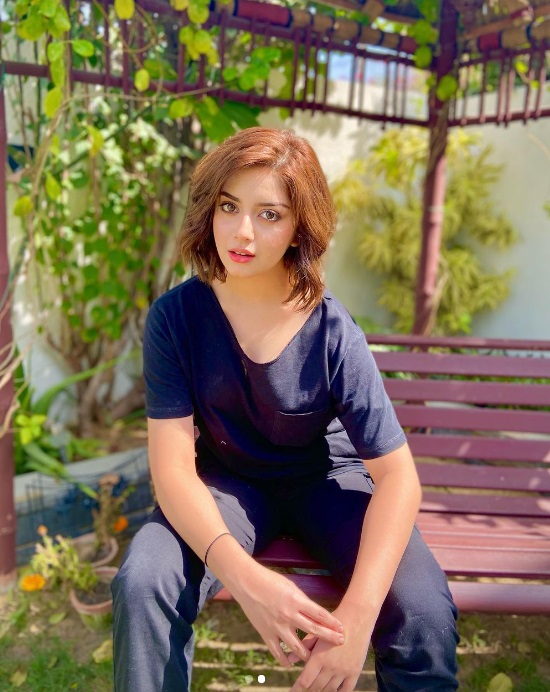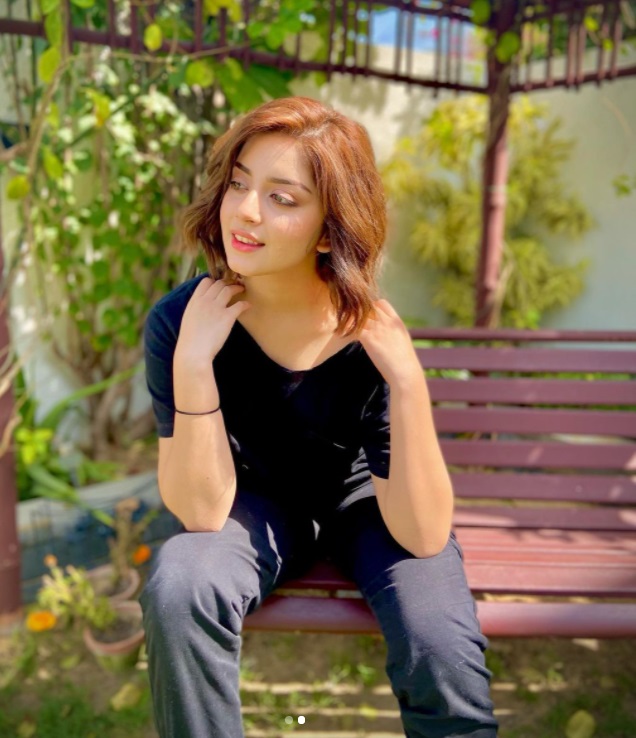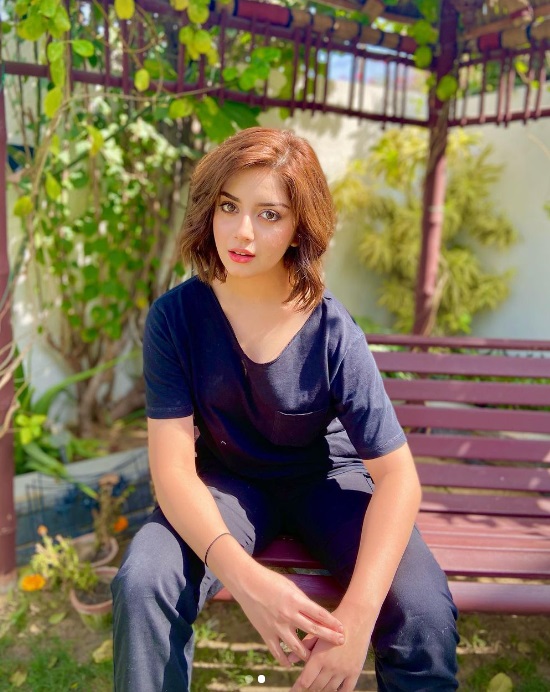 مشہور اداکارہ علیزے شاہ اپنے آرام دہ اور پرسکون انداز میں مداحوں کو جیت رہی ہیں۔ احد وافا اسٹار اپنے نئے چھوٹے چھوٹے بالوں اور آرام دہ اور پرسکون ٹی شرٹ اور جینز کی نظروں سے سوشل میڈیا پر سر پھر رہی ہے۔
علیزے شاہ ایک باصلاحیت نوجوان پاکستانی اداکارہ ہے۔ وہ ملک میں تیزی سے گھریلو نام بن رہی ہے۔ اگلے دروازے والی لڑکی کے نام سے مشہور ، علیزے شاہ نے تھوڑے ہی عرصے میں بڑی کامیابی حاصل کی ہے۔
بہت سے لوگوں نے پیش گوئی کی ہے کہ علیزے شاہ اگلے بڑے اسٹار بننے جا رہے ہیں۔ ڈرامہ سیریل دل ماں کا دیا میں ان کی اداکاری بھی خوب پزیرائی ملی۔ اس نے مرکزی خواتین لیڈ (نیلم منیر نے ادا کیا) کی بہن فرحت کا کردار ادا کیا۔ علیزے شاہ ایک عید ٹیلی فلم میں بھی دکھائی دی ہیں۔ وہ عام طور پر اپلس انٹرٹینمنٹ اور ہم ٹی وی کے ساتھ کام کرتی ہیں۔ میرا دل میرا ڈشمان میں ان کی اداکاری نے ان کی مداحوں کی پیروی میں نمایاں اضافہ کیا۔
احد وفا میں علیزے شاہ کے کردار کو اب تک ان کی بہترین پرفارمنس میں سے ایک سمجھا جاتا ہے۔ اسے سپر اسٹار میں بھی بڑی اسکرین پر چمکنے کا موقع ملا۔ انہوں نے ماہرہ خان کے ساتھ ہٹ میں مرکزی کردار ادا کیا۔
علیزے شاہ ان چند اداکاراؤں میں سے ایک ہے جنہوں نے اپنی اداکاری کی مہارت کو چمکادیا ہے۔ اس کی ایک وجہ ہے کہ اس کی اتنی بڑے پیمانے پر فین فالوونگ ہے۔ اپنی اداکاری کو چھوڑ کر ، علیزی شاہ نے مختلف مشہور فیشن برانڈز کے لئے ماڈلنگ شوٹ بھی کیا ہے۔ علیزیہ سوشل میڈیا پر بہت متحرک ہیں۔ وہ اپنے شوٹ سے مختلف ڈیزائنر برانڈز کے ساتھ خوبصورت تصاویر شیئر کرنے کے لئے اپنے انسٹاگرام کا استعمال کرتی ہے۔
حال ہی میں ، علیزیہ اپنے نئے چھوٹے بالوں کے ساتھ مکمل طور پر آرام دہ اور پرسکون نظر شیئر کرنے کے لئے اپنے انسٹاگرام پر گئیں اور شائقین اسے بہت پسند کرتے ہیں۔ اس کی جانچ پڑتال کر!