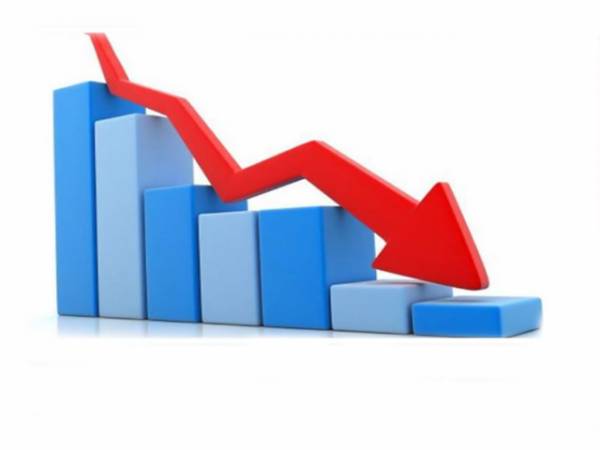 دسمبر 2020 میں ، تجارتی خسارے میں مزید بتیس فیصد اضافہ ہوا
Despite government's announcements to increase exports, Pakistan's trade deficit widened by 32% in December 2020, In December, imports almost doubled from 2.35 billion Euros to 5 billion Euros. The trade deficit was recorded at 7.7 billion, increasing by 65,651 million compared to the previous year.
According to the Pakistan Bureau of Statistics, a 32% increase in the trade deficit offset a modest increase in the country's exports.
In the first half of July and December, the volume of total exports increased by 5% or 57,574 million to 12 12.1 billion compared to 11 11.5 billion last year. Pakistan's monthly exports have risen to 2 billion in a long time.
Despite a 39% devaluation of the national currency by the PTI government, there was no significant increase. A few years ago, Pakistani exports reached 2.3 billion, but then fell below 2.2 billion.
برآمدات میں اضافے کے حکومتی اعلانات کے باوجود ، دسمبر 2020 میں پاکستان کا تجارتی خسارہ 32 فیصد بڑھ گیا ، دسمبر میں ، درآمدات تقریبا 2. 2.35 بلین یورو سے دگنی ہوکر 5 ارب یورو ہوگئیں۔ تجارتی خسارہ 7.7 ارب ریکارڈ کیا گیا ، جو گذشتہ سال کے مقابلہ میں 65،651 ملین کا اضافہ ہوا ہے۔
پاکستان کے شماریات بیورو کے مطابق تجارتی خسارے میں 32 فیصد اضافہ ملک کی برآمدات میں معمولی اضافہ کا باعث ہے۔
جولائی اور دسمبر کی پہلی ششماہی میں ، کل برآمدات کا حجم 5٪ یا 57،574 ملین ڈالر کا اضافہ ہوا جو گذشتہ سال 11.5 بلین ڈالر تھا۔ ایک طویل عرصے میں پاکستان کی ماہانہ برآمدات 2 ارب ہوگئی ہیں۔
پی ٹی آئی حکومت کی طرف سے قومی کرنسی میں 39 فیصد کی قدر میں کمی کے باوجود ، اس میں کوئی خاص اضافہ نہیں ہوا۔ کچھ سال پہلے، پاکستانی برآمدات 2.3 ارب تک پہنچ گئیں ، لیکن پھر 2.2 ارب سے نیچے آ گئیں۔